The cable of this Sega light gun for the Master System was damaged right under the grip: to repair it I had to teardown the entire unit. I took the opportunity to take a few pictures.
To repair the cable, I just shortened it by cutting out the damaged portion, then I soldered back the four wires to the board.

Here's the inside of the gun after the small repair.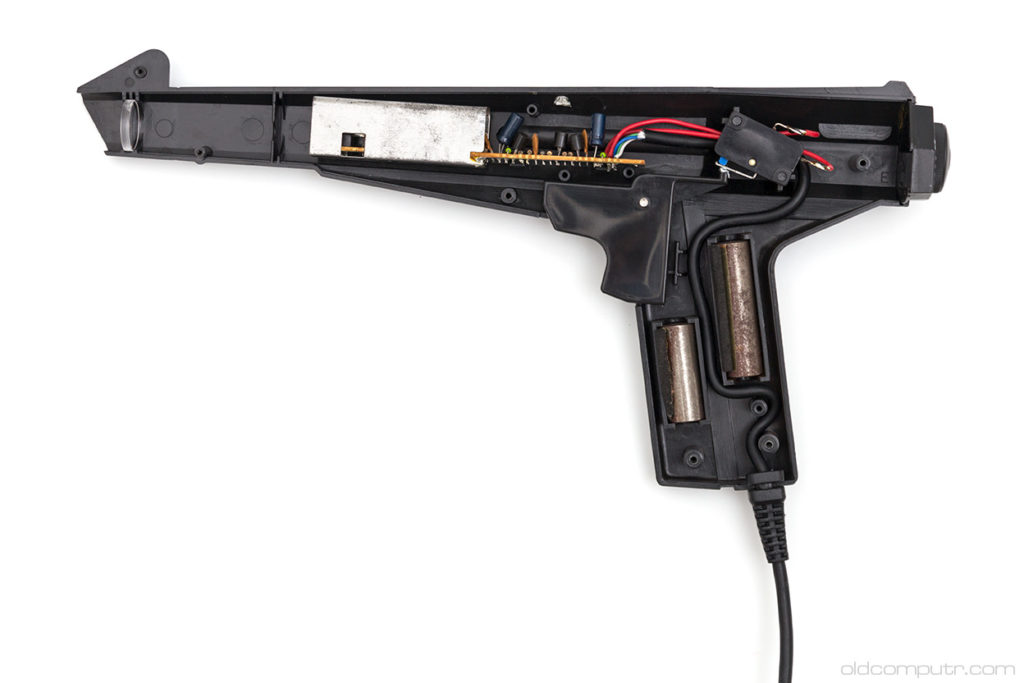 The last screw is under the label, so to teardown the gun I had to carefully remove it. To ease the operation, I warmed it up a bit with a hairdryer.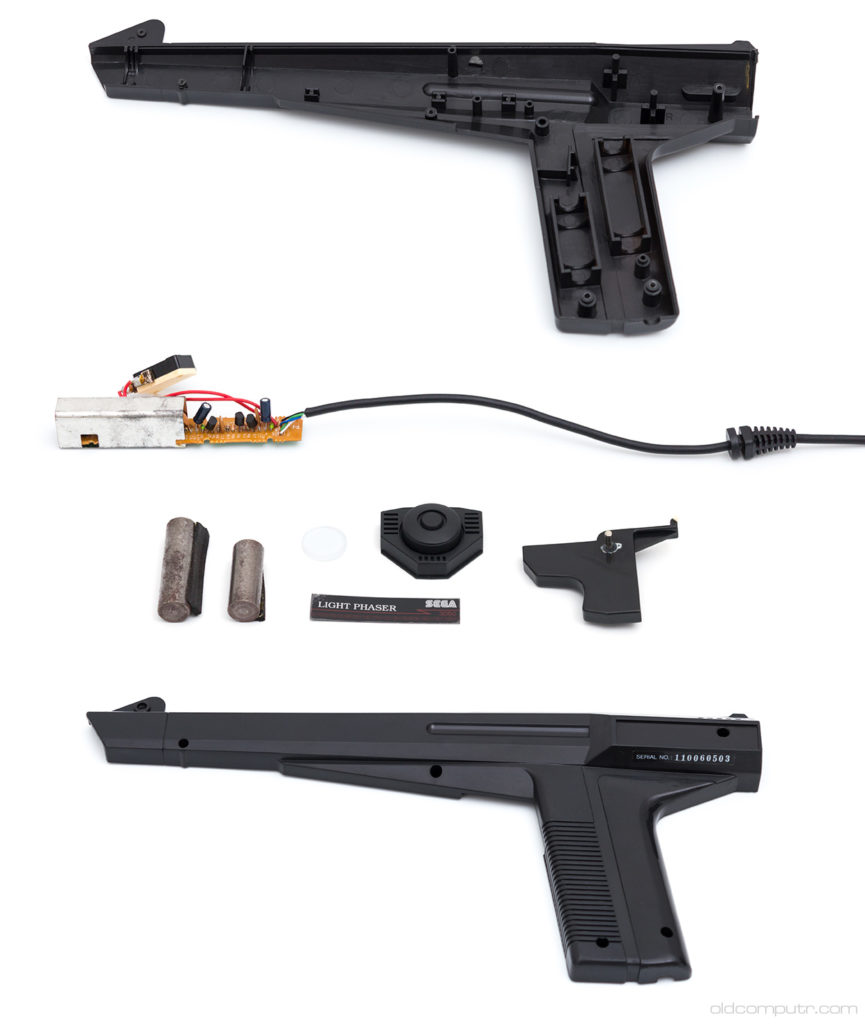 I checked my repair by playing Operation Wolf… the light Phaser is fully functional, but my wounds were lethal. I am finished here.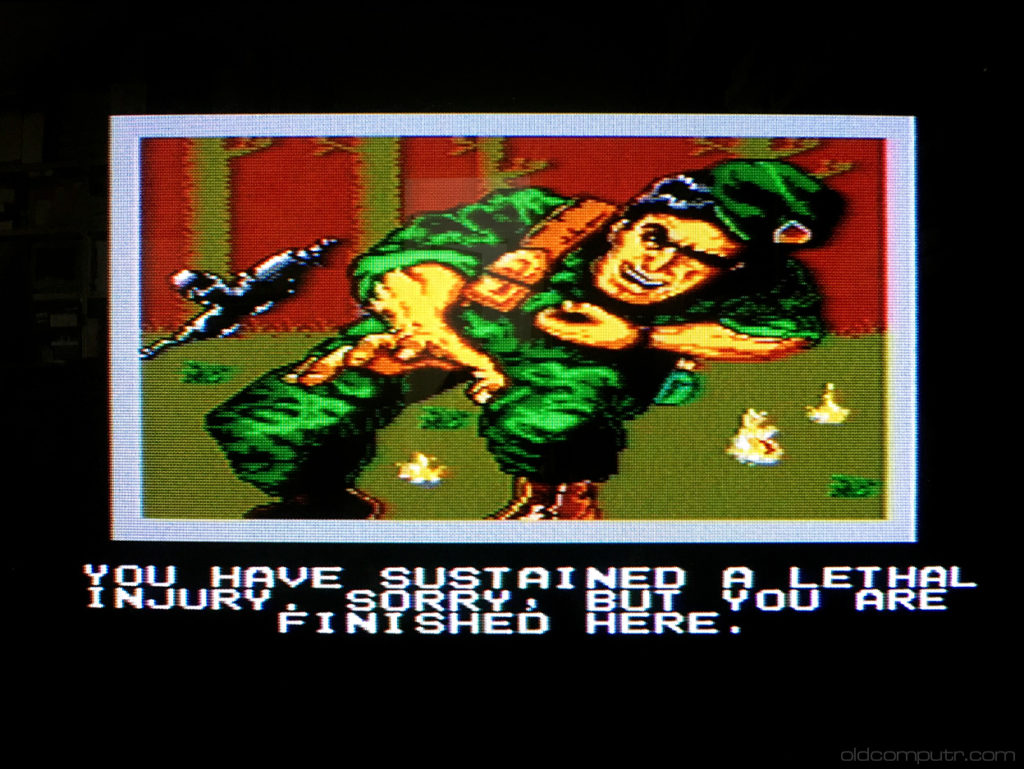 Further reading: Light Phaser on segaretro.org | Light Phaser games on segadoes.com