It's time to show some love for Atari since my VCS post is almost 4 years old. I took some pictures of my Atari 400, a North American NTSC model produced at the very beginning of 1983.
Let's start with the teardown image: if I printed the original Photoshop image at 300dpi, it would be 1.3 metres tall. 

You can click the following image to see the detail of the original shot, I really like the reflection of the resistor pack!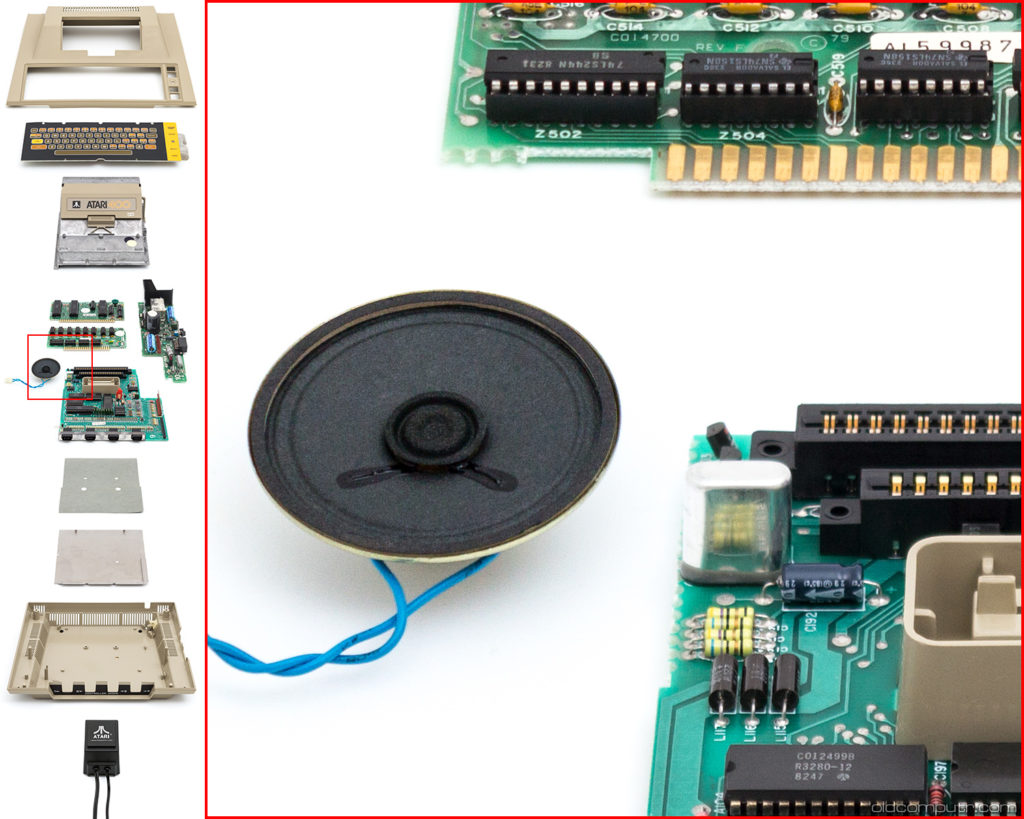 Here's the motherboard: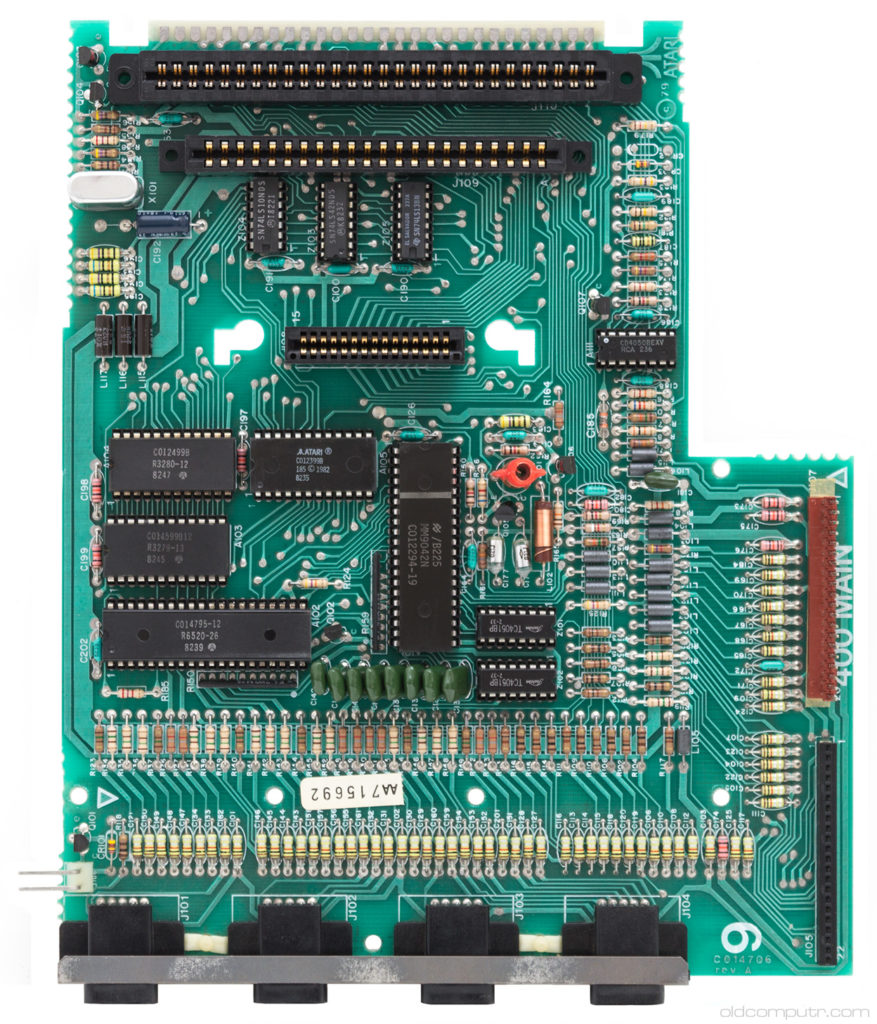 In the next picture you can see the processor board and the 16KB RAM board. The Atari 400 was built around  the MOS 6502 like many computers of the time. The processor board also contains the GTIA chip: it's the one marked C014805.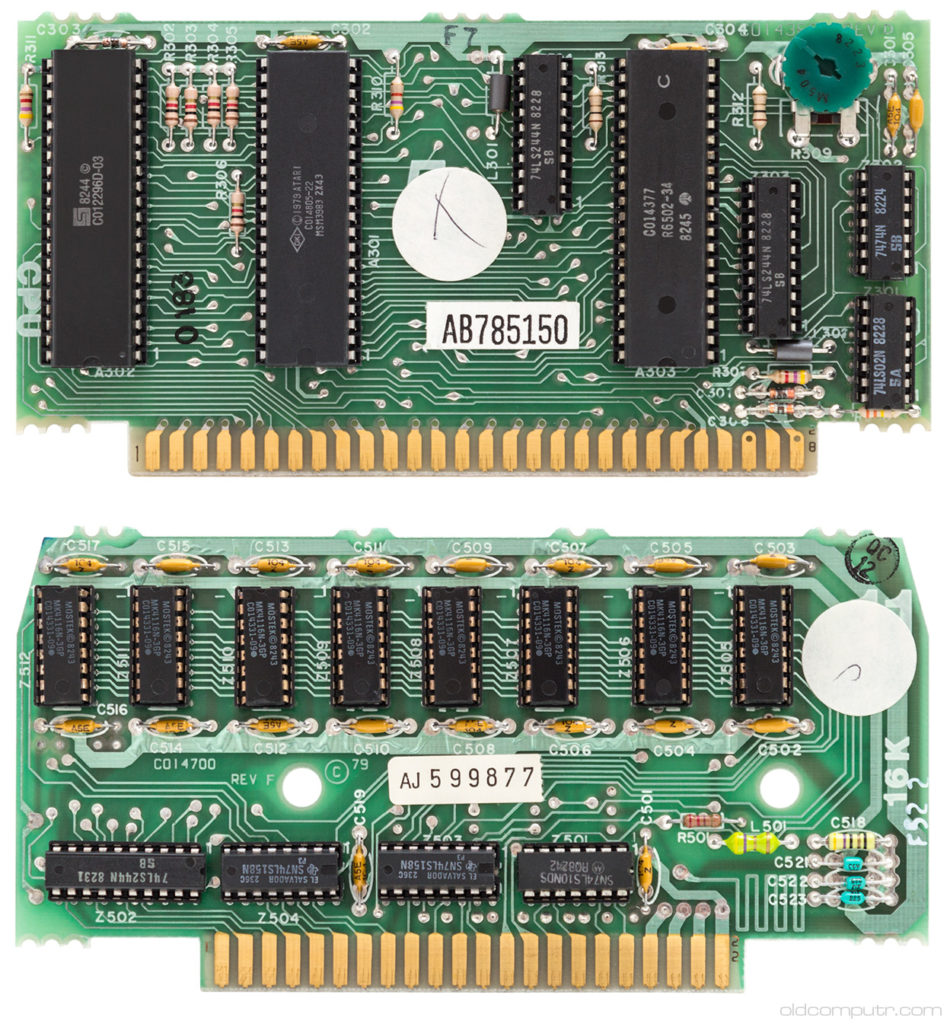 The complexity of the Atari 400 kept production costs quite high: the electronic components were spread over 4 different boards. Here's all of them put in place: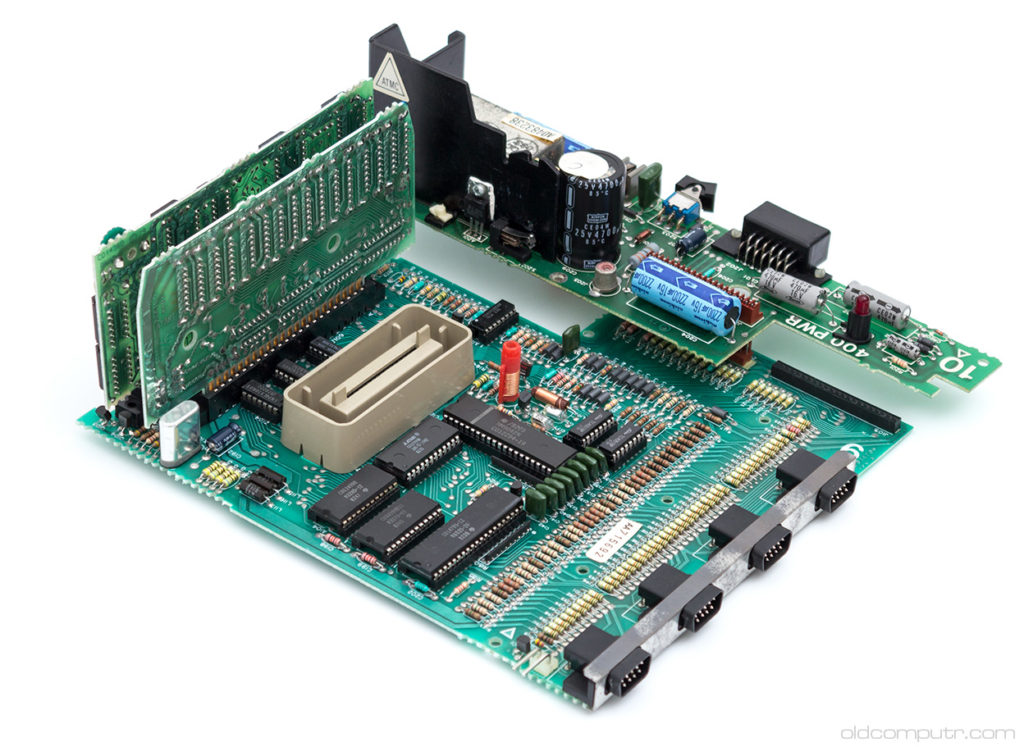 This daughterboard, marked "400 PWR" also holds the serial bus connector and the RF modulator.
I really like the design of this machine, but I find that all the membrane keyboards – including this one – are very unpractical to use.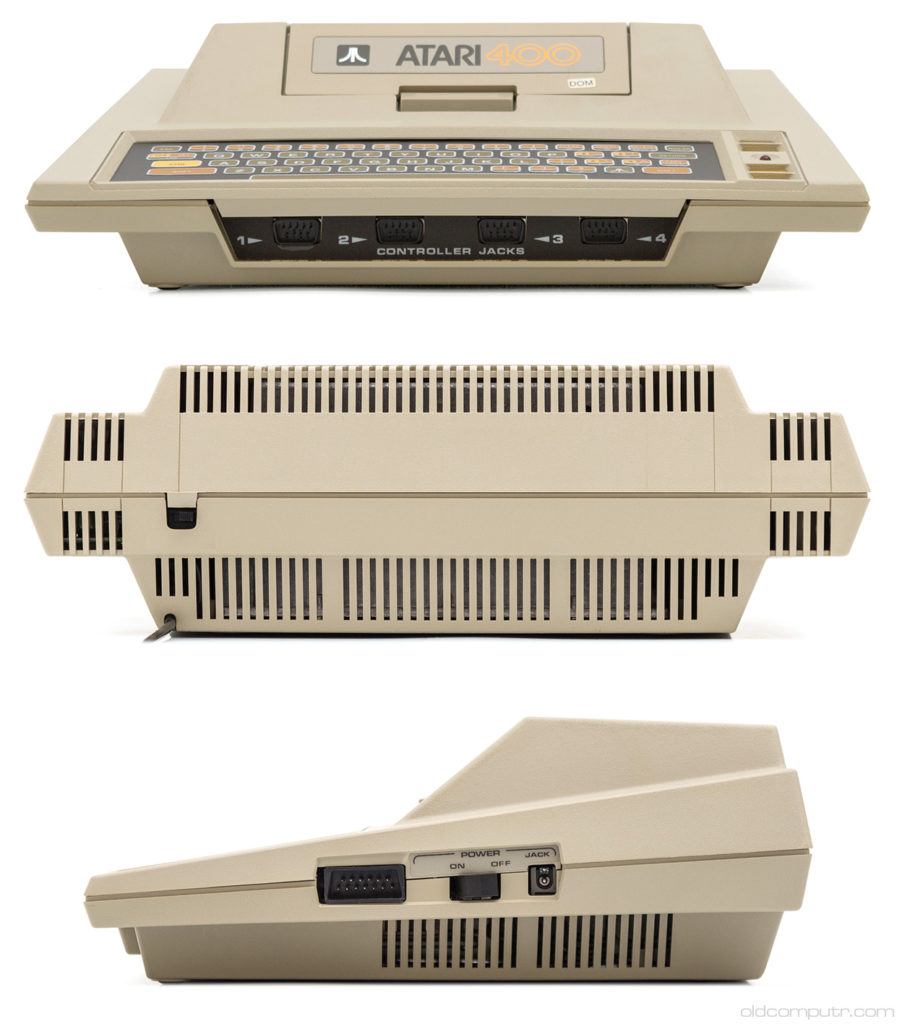 The Atari 400 only had one cartridge slot while its big brother, the Atari 800, had two. Unlike other contemporary computers, BASIC had to be loaded from a cartridge.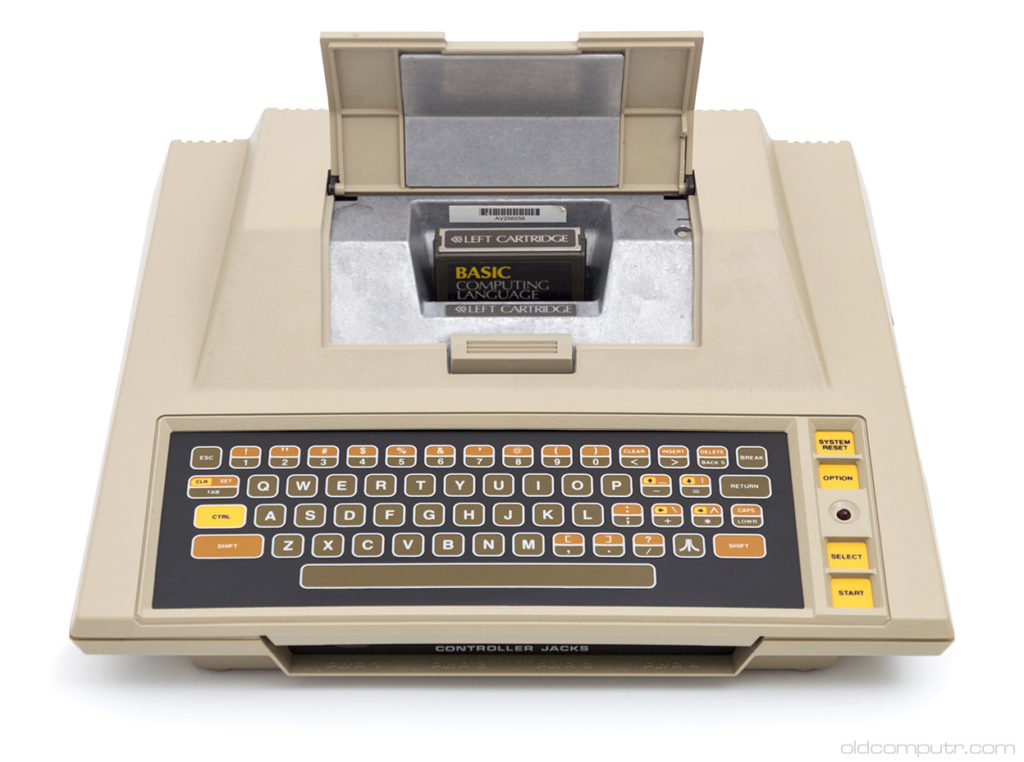 One last picture of the computer.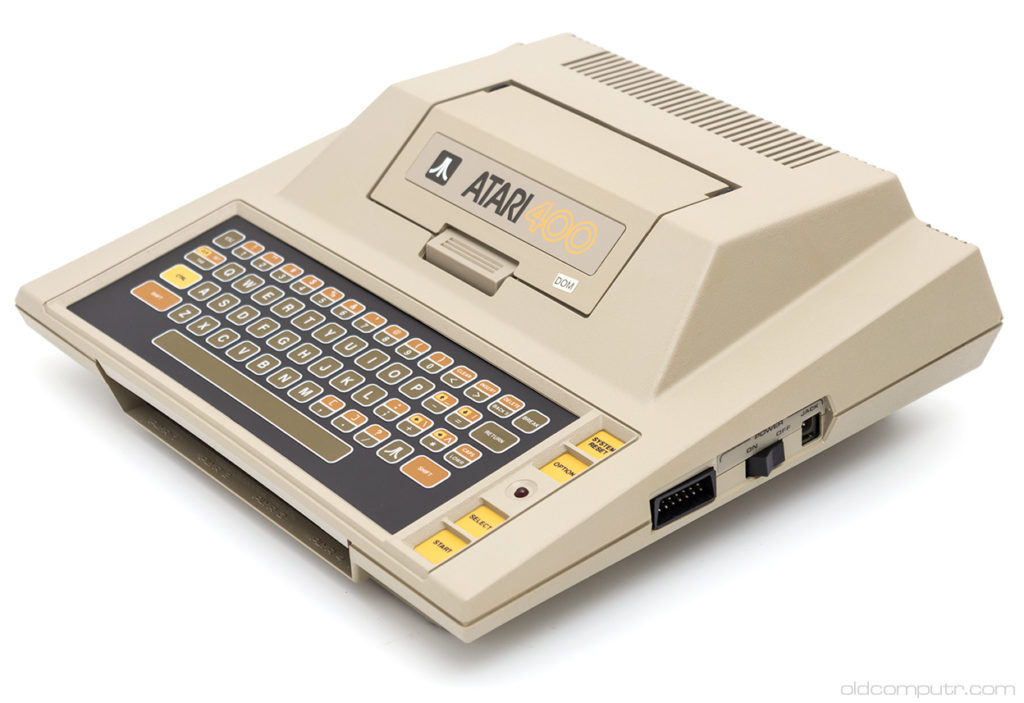 The only way to see the video output of my Atari 400 is by connecting it to my old Philips multi standard CRT TV. The 400 only has RF out, so the quality isn't very good – but at least I can test it…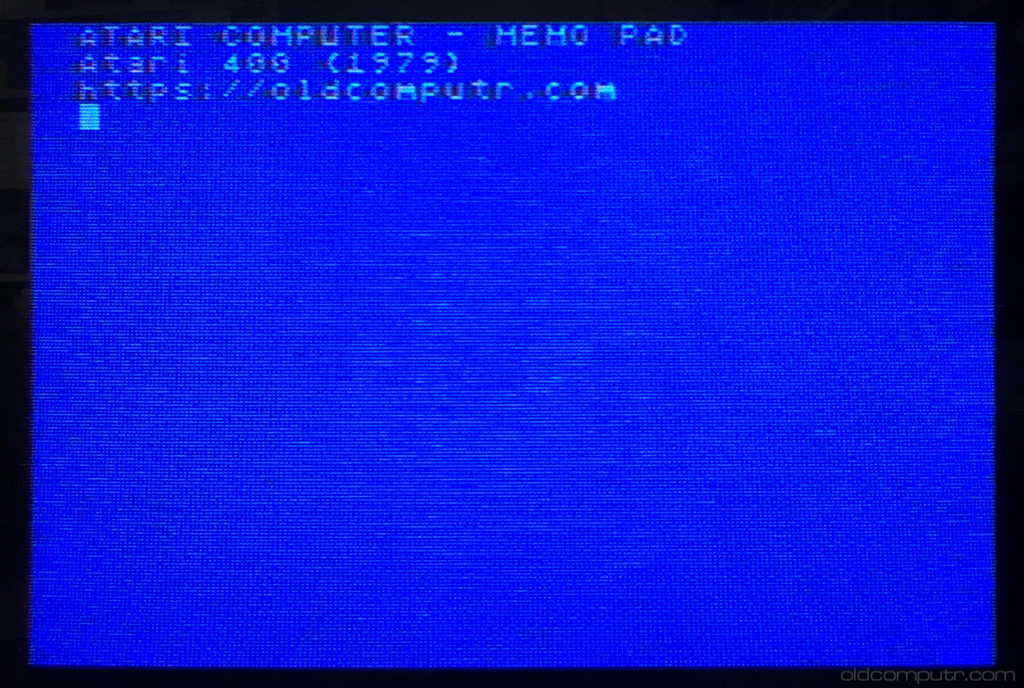 … and play with it!