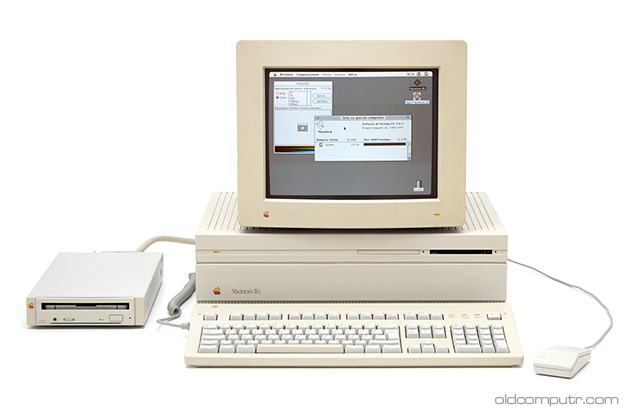 Last year I found an online classified from a person in Milan that was giving away for free a Macintosh IIfx, collection only. I called him and we had a nice chat on the phone, and he added a few other items to the lot after asking me if I was interested. But since I live in the opposite part of Italy, I asked a friend (Thanks Daniele!) who lives in Milan to pick up the items and keep them until he was coming back home.
A few months later Daniele called me, telling he was coming to visit his family for a few days, and the day after he brought me a box with all the stuff from Enrico.
So I thank Enrico for the donation and Daniele for keeping all this stuff in his flat for months and delivering it to me.
Everything was quite dusty so in the last couple of months, little by little, I took apart and cleaned every item.
Items received:
Apple Macintosh IIfx with 20MB of RAM, 160MB Hard disk and Radius DirectColor GX video board
3x Apple Extended Keyboard II
3x Apple ADB Mouse
2x Apple ADB Mouse II
AppleCD 300 with SCSI cable and terminator
AppleColor High-Resolution RGB Monitor
Sega Dreamcast with controller, VMU and power + video cables
Dreamcast games: Jet Set Radio, Metropolis Street Racer, Power Stone, Shenmue, Spider-man, Starlancer
Sony PlayStation with controller, and power + video cables
PlayStation game: Fear Effect 2 Retro Helix