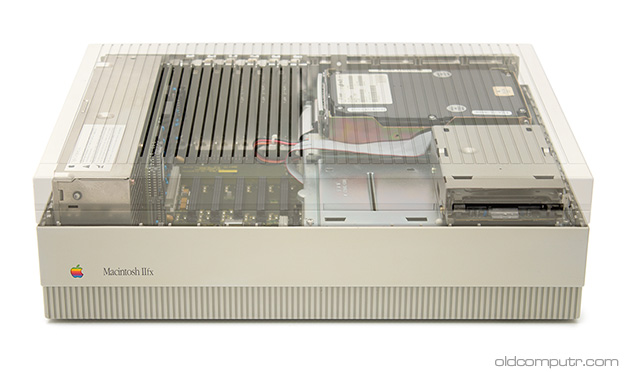 In the previous post I thanked Enrico for the donation of this Macintosh IIfx, now it's time to show how it's been cleaned and repaired. A quarter of a century ago this was the most powerful Macintosh of the series II: it was powered by a 68030 processor at 40MHz, outperformed only by the following Quadra computers with a 68040 processor.
To create the opening image, I shot two pictures on a tripod, with and without the top cover. I isolated the top cover in Photoshop and placed it on top of the second picture with reduced opacity to create the transparency effect.
The computer was put away many years ago, and gathered a lot of dust. This was its condition when I received it: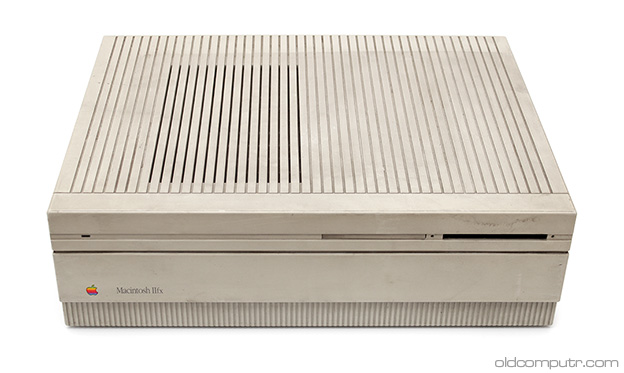 After a complete teardown I started to clean the case; the next picture shows the difference between the top case, just cleaned, and the bottom one, still dirty.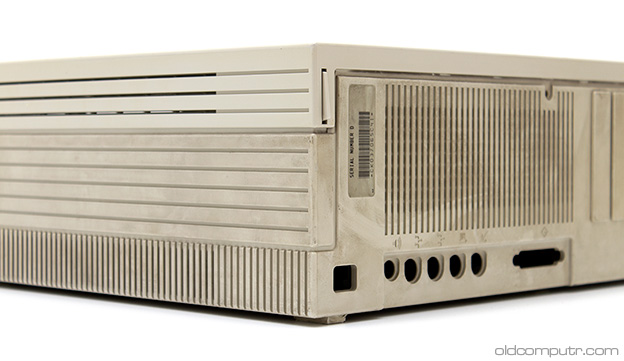 The inside was very dirty, too; luckily the batteries didn't spill any acid, there were only a couple of capacitors that needed to be replaced.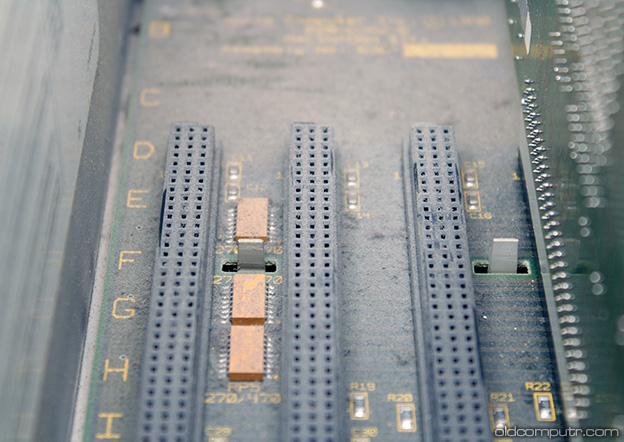 In my experience the Macintosh IIfx is the only Apple computer that has double contacts for every capacitor on the motherboard. Some motherboards have only tantalum capacitors, others only electrolitic surface mounting ones. This one had all tantalum except a couple, that leaked on the motherboard and I replaced. They can be seen in the top right corner in the next picture (click to zoom).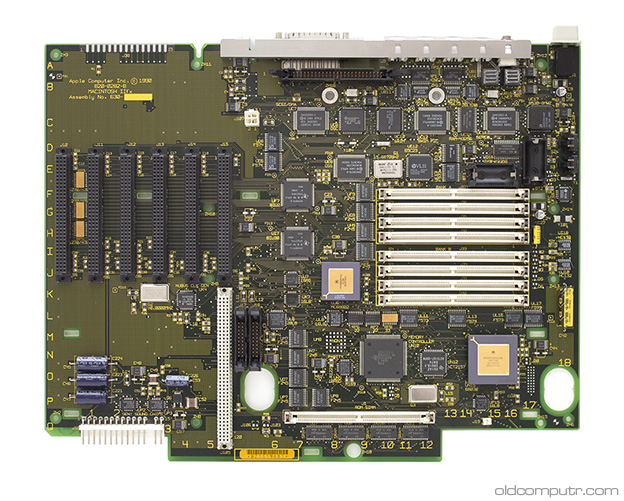 The cpu is a Motorola 68030 clocked at 40Mhz. The RAM modules of the IIfx are unique, not 30 pins like the other contemporary models, but 64; higher capacity modules are now very hard to find. This Mac has for 4MB modules and 4 1MB modules for a total of 20 megabytes of RAM.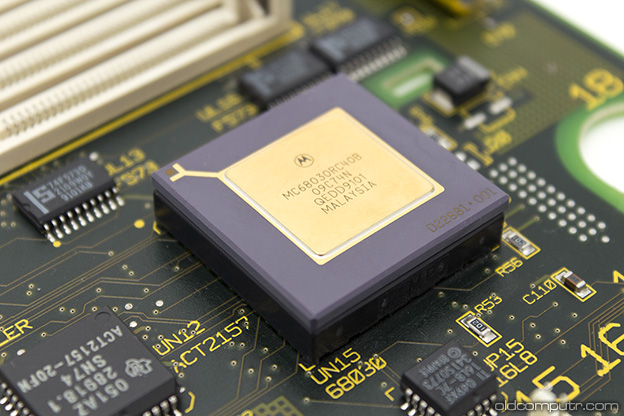 The 5″1/4 SCSI hard drive is a 160MB Seagate with Apple firmware.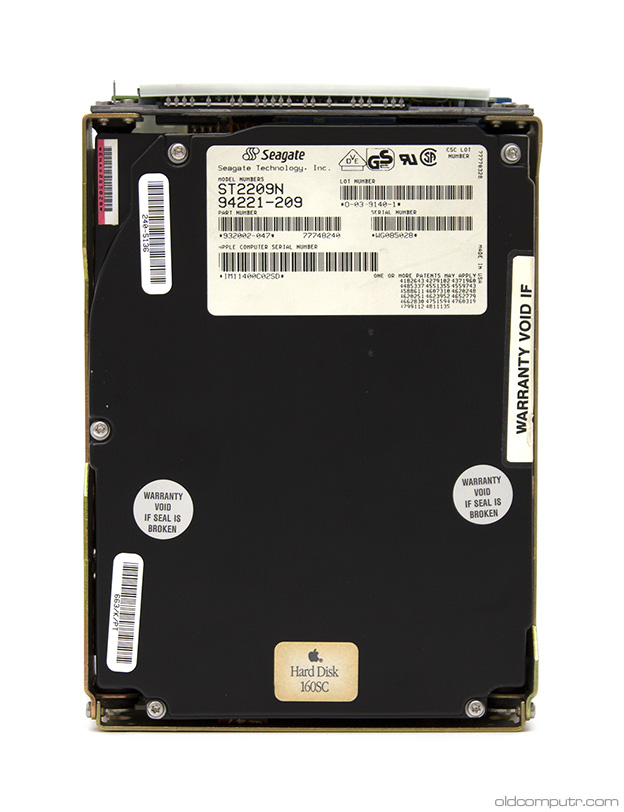 This was the condition of the internal floppy drive before being cleaned from dust and dried grease, then lubricated.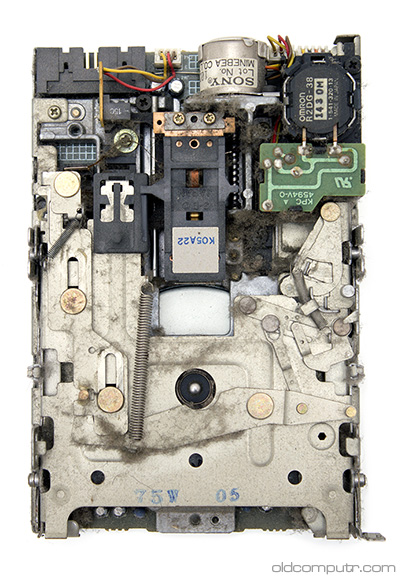 The power supply fan gathers a lot of dust: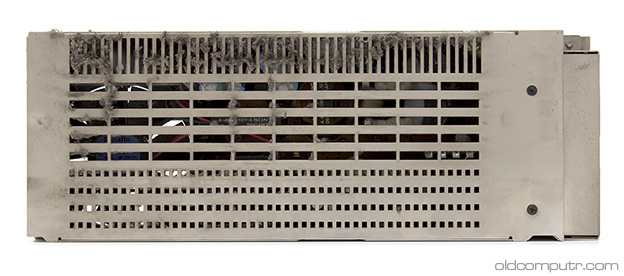 Here it is open and cleaned: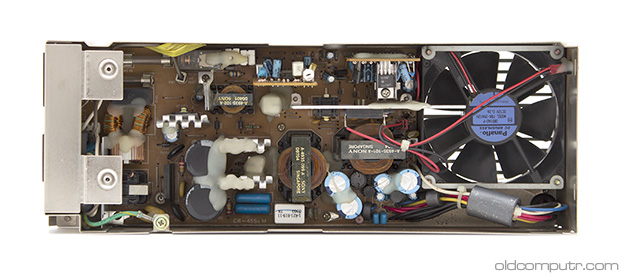 Tearing apart these old Macs is quite simple: with a Phillips screwdriver all the pieces lay on the table in five minutes.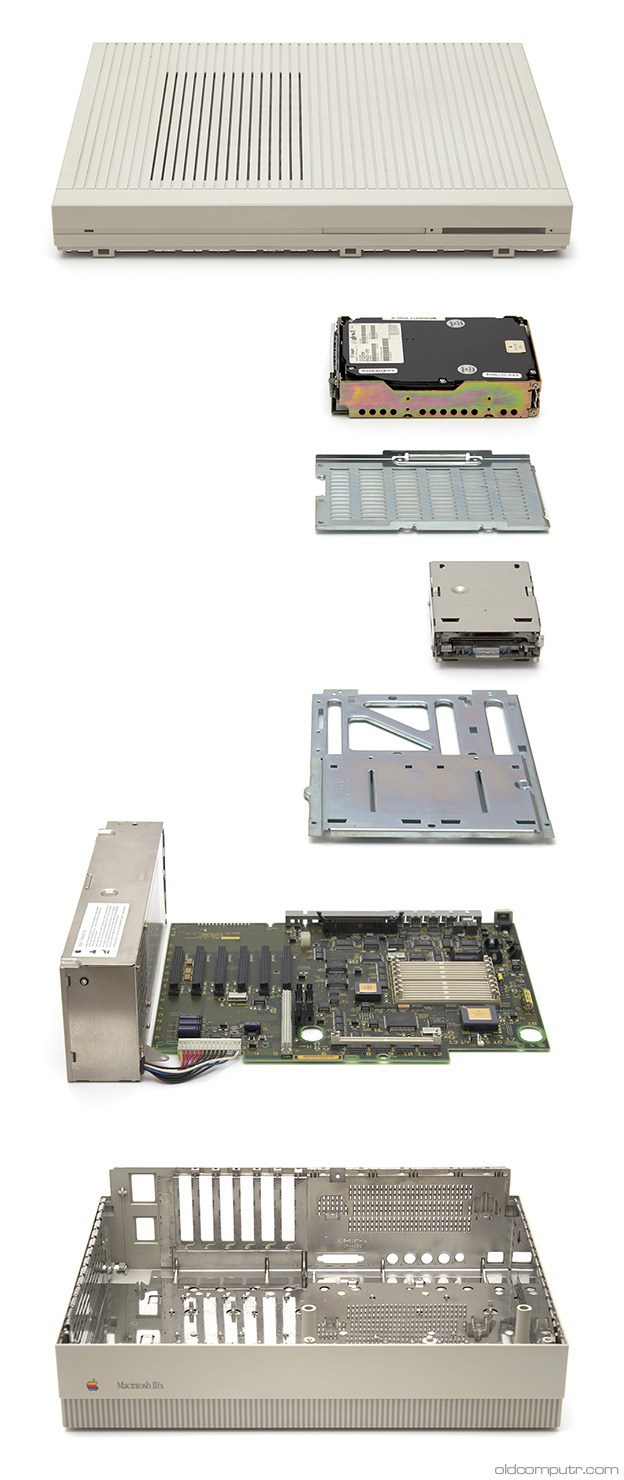 The ports on the back are: audio out, 2 ADB, 2 serial, SCSI.

The video board is a Radius DirectColor GX; it's unaccelerated but manages million of colours at the resolution of 640×480.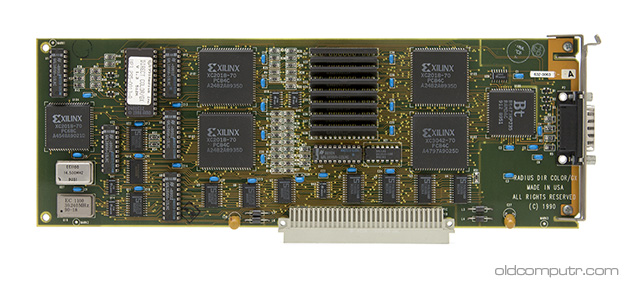 The ADB (Apple Desktop Bus) mouse was restored too. All the revisions of the circuit board that I have, even of the following model, were made by Logitech.

The monitor was very dirty, especially inside. I removed the two halves of the case but I didn't disassemble the entire monitor.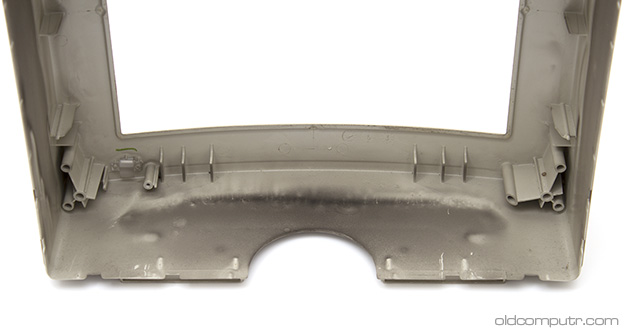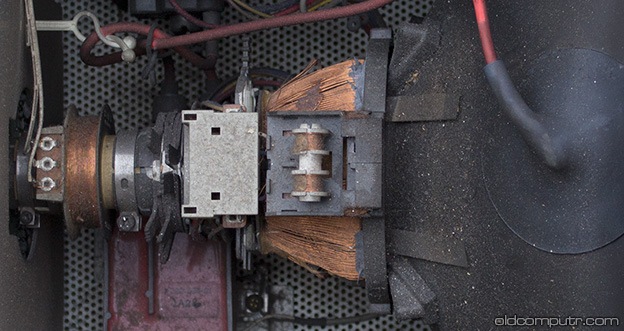 Here's the inside after removing the layer of dust that covered every component.
One last picture of the complete system after reassembling every item. The monitor and the keyboard are a bit yellowed but the IIfx is like new.