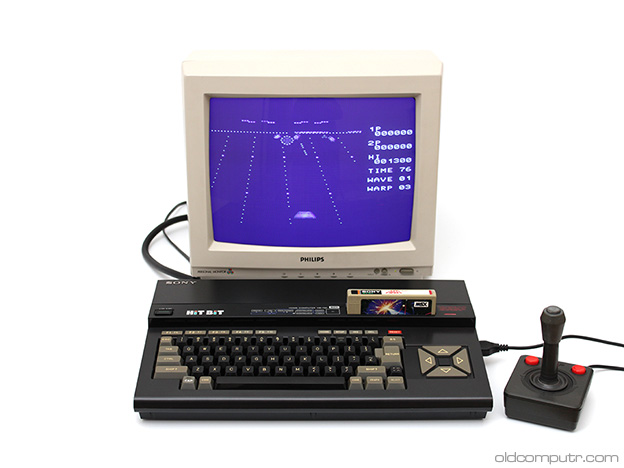 One of the few MSX of my collection. The computer was quite dirty, but since the internal components were tightly fitted, I didn't want to disassemble it completely.
Here's the dust under the keyboard: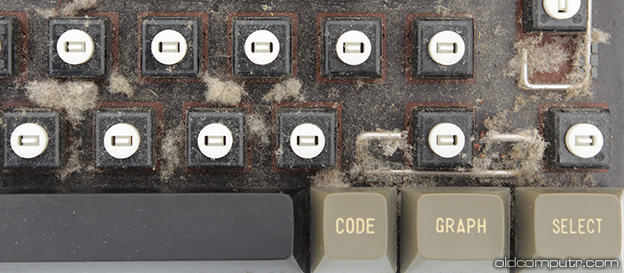 I patiently cleaned every key… it's a hassle but it's always worth it.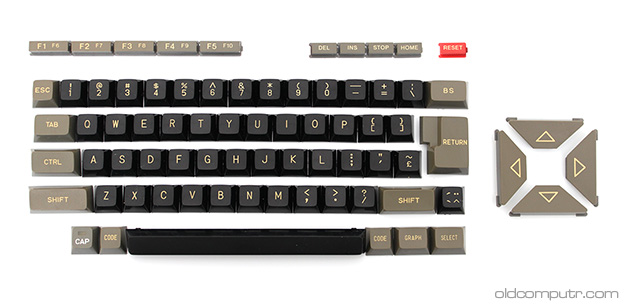 Unfortunately one filter capacitor blew out and I had to review my decision not to disassemble the computer. I usually look for those filters before turning on a 30 years old computer, but this time I didn't think about it.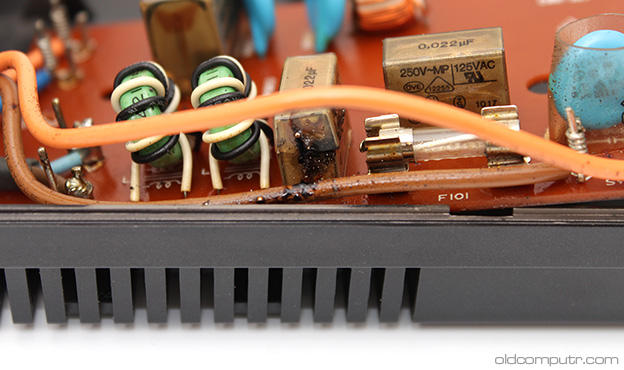 Since I had to take apart the computer to clean its components after the explosion, I took the pictures for the teardown view:

The European version of this model (the P in the code means PAL) has a SCART video output.