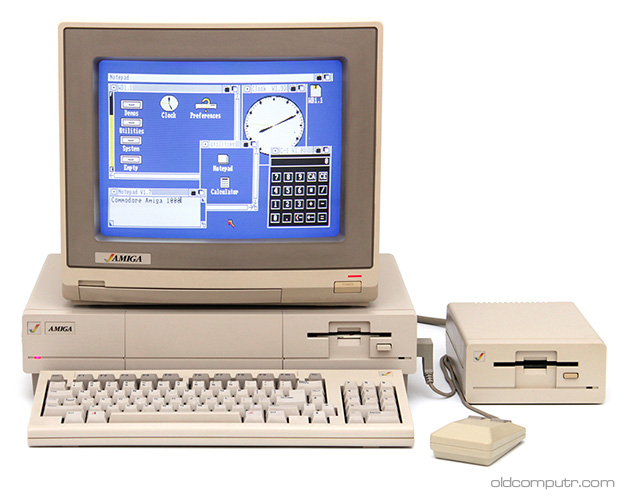 Today, July 23rd 2014, the Amiga turns 29: it was presented in 1985. That year my parents bought a Commodore 128, while my first Amiga, model 500, arrived in 1988. As always I won't discuss the technical details of this revolutionary computer, but I will pay my tribute with a set of photographs.
I bought this Amiga in 2005; it was an NTSC version, maybe one of the first units imported to Italy before Commodore officialy began selling it in this country. Oddly enough, I never opened it, I never saw how it was made "inside"… until today!
The Commodore logo doesn't appear anywhere; later revisions of the computer and the monitor had the brand printed on the cases with the institutional blue and red colours.
Some views of the computer: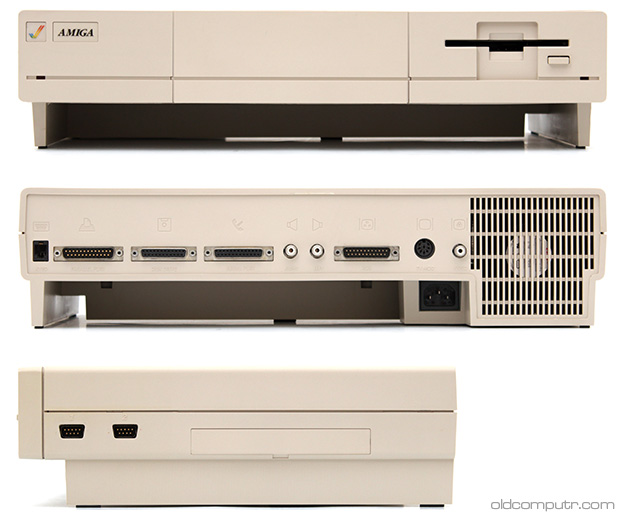 These are the ports on the back, with pictures of the matching icons:

The keyboard can be hidden under the Amiga: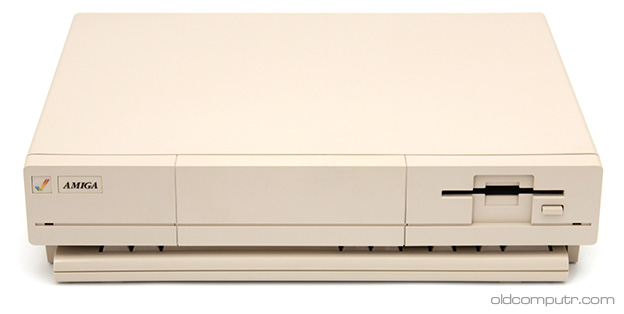 The mouse has a peculiar connector compared to the subsequent models: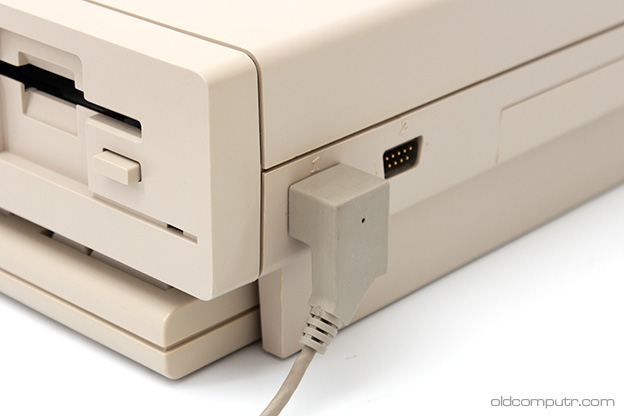 I don't have the manuals; I only have the Kickstart, Workbench and Extras floppy disks, version 1.1.
Here's the keyboard, US layout: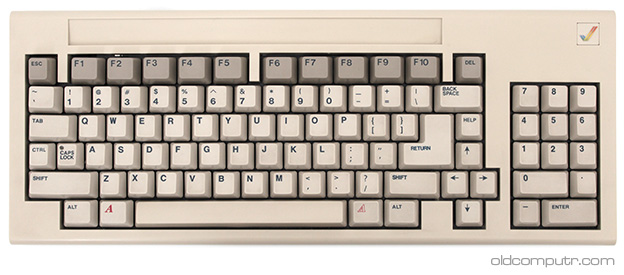 The next picture is in black and white to enhance the signatures on the interior of the top case.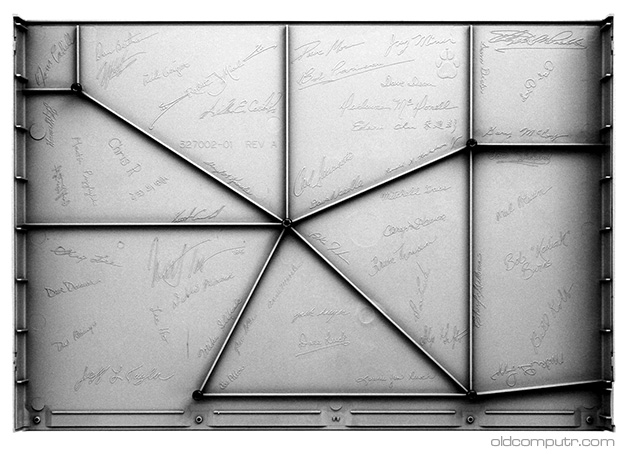 To create the transparency effect in the next image, I took two pictures with the camera on a tripod: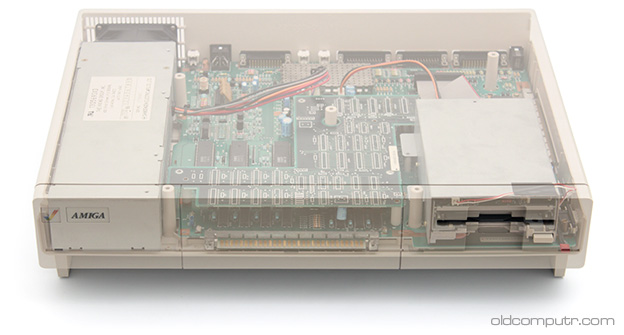 The exploded view is a kind of habit, and a computer like this one deserved all the time devoted to the shooting of the pictures and the post-processing in PhotoShop…

Here are the motherboard and daughterboard; most of the PAL units had all the ICs on a single board.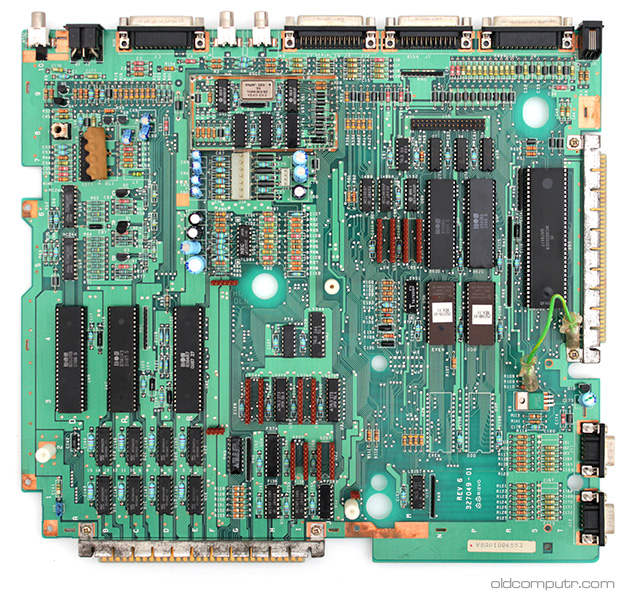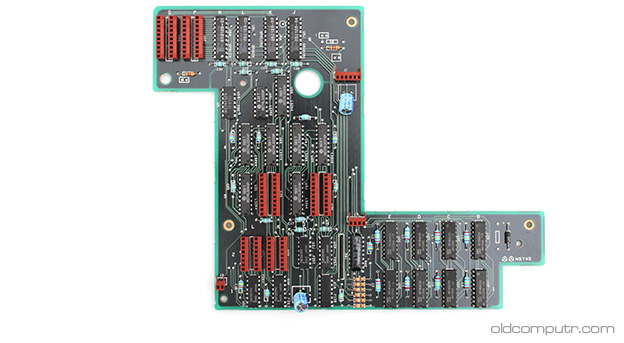 All the integrated circuits have a datecode of mid 1985. Only a couple of them have later dates: the Denise chip, probably upgraded because early units didn't support a special graphic mode (Extra Half Brite), and the Paula chip, maybe replaced after a failure.
The motherboard is the very first official revision, marked as REV 6:

A couple of pictures of the internal of the 1080 monitor: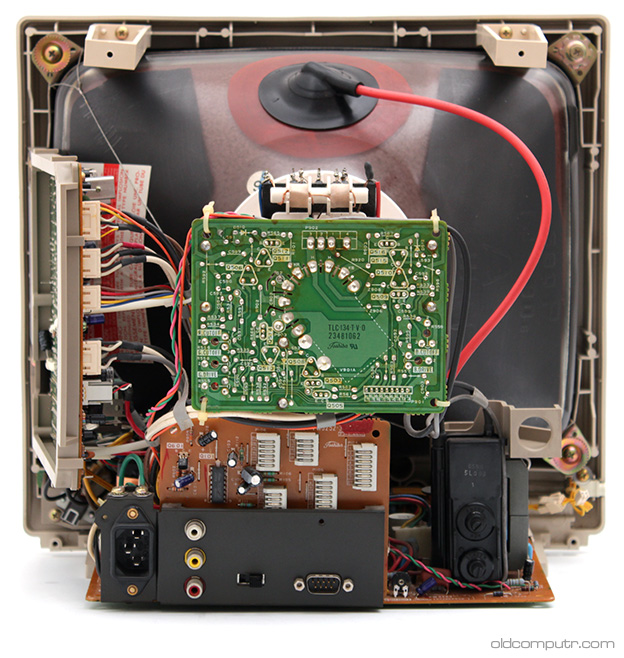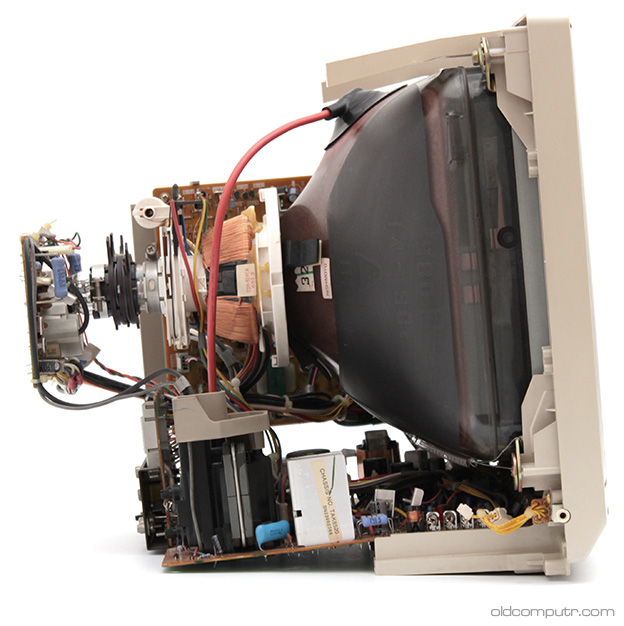 Not even the label on the back has the Commodore logo…
The TV modulator and switch box: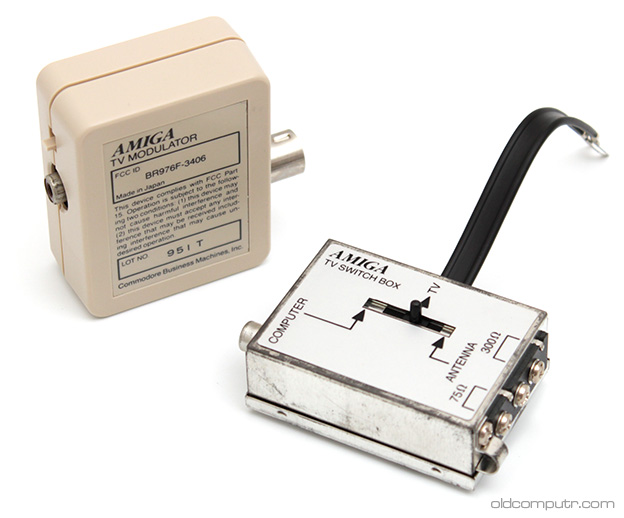 One last picture of the complete system, with the R•Type game on screen: