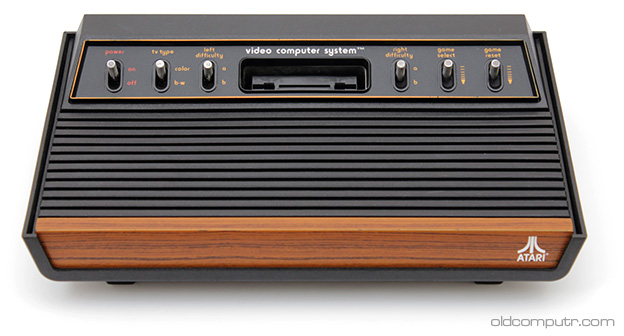 Last Sunday, like every second Sunday of the month, I went to the flea market of Udine (I live 10 minutes away from the city). I hadn't found anything interesting in months, but this time I brought home an Atari VCS, renamed "2600" a few years later, with a dozen games and some instruction booklets, but without joysticks or paddles.
The first owner of this console lived most probably in the UK: there was a UK power supply unit, a small catalogue of service centers in Great Britain and Northern Ireland, and a form to join the Atari Club that had to be mailed to an address in Slough.
The third party power supply unit was unsafely adapted for use in Italy with some duct tape: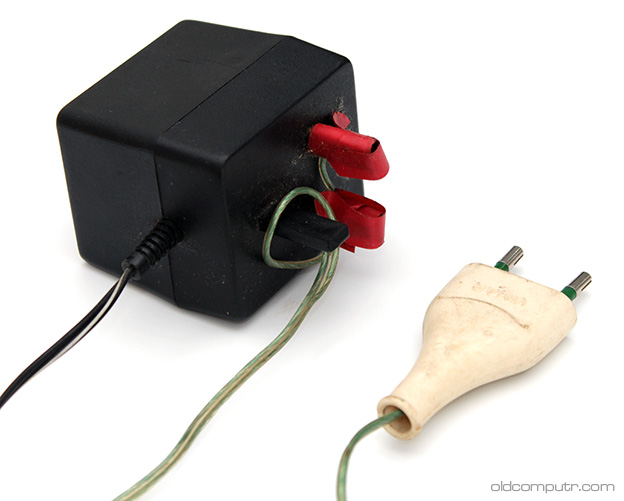 To be honest I already have a VCS, but I lacked some of the games and the console was really in good shape. I bought it for 20 euros and spent a couple of hours taking it apart, cleaning it and taking some pictures. The cartridges were moldy and the main unit really needed to be disinfected.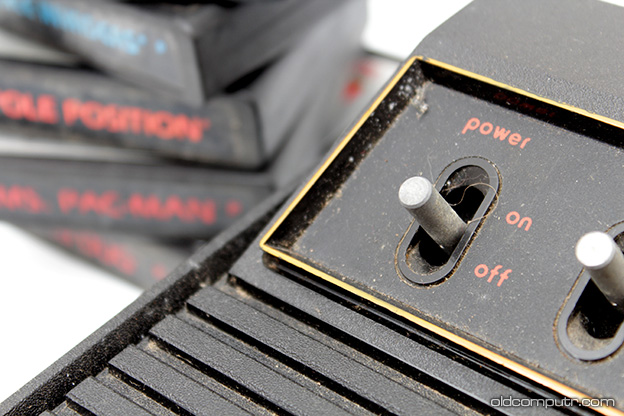 Here are the cartridges after being gently cleaned with a damp cloth:
AtariAge reports the game H.E.R.O. as "rare", at least on the North American market. I played this game on the Commodore 64 – I still remember the sound of the fuse burning and the explosion of the bomb!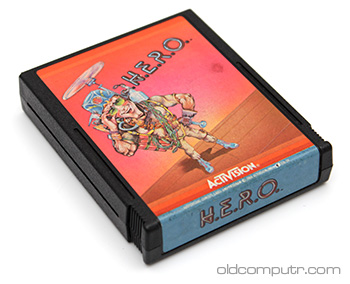 Besides the games manuals, there was a promotional booklet dated 1982 that presented all the new games, including the unfortunate "E.T. The Extra Terrestrial" that we have all heard about recently.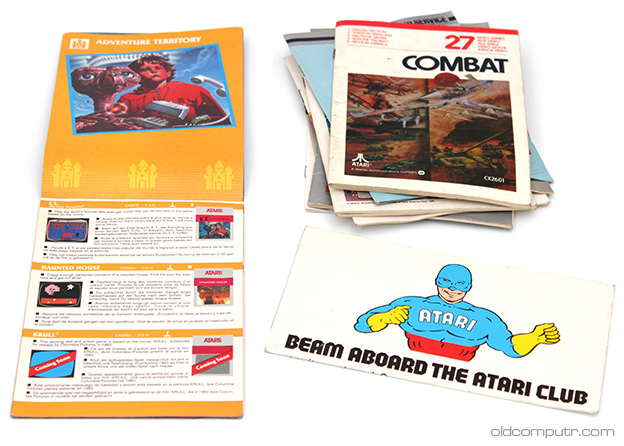 The console is the second version known as "light sixer", with three switches on every side and the motherboard protected by a metal shield to prevent electromagnetic interferences; it was made in Hong Kong. It can easily be taken apart in a few minutes.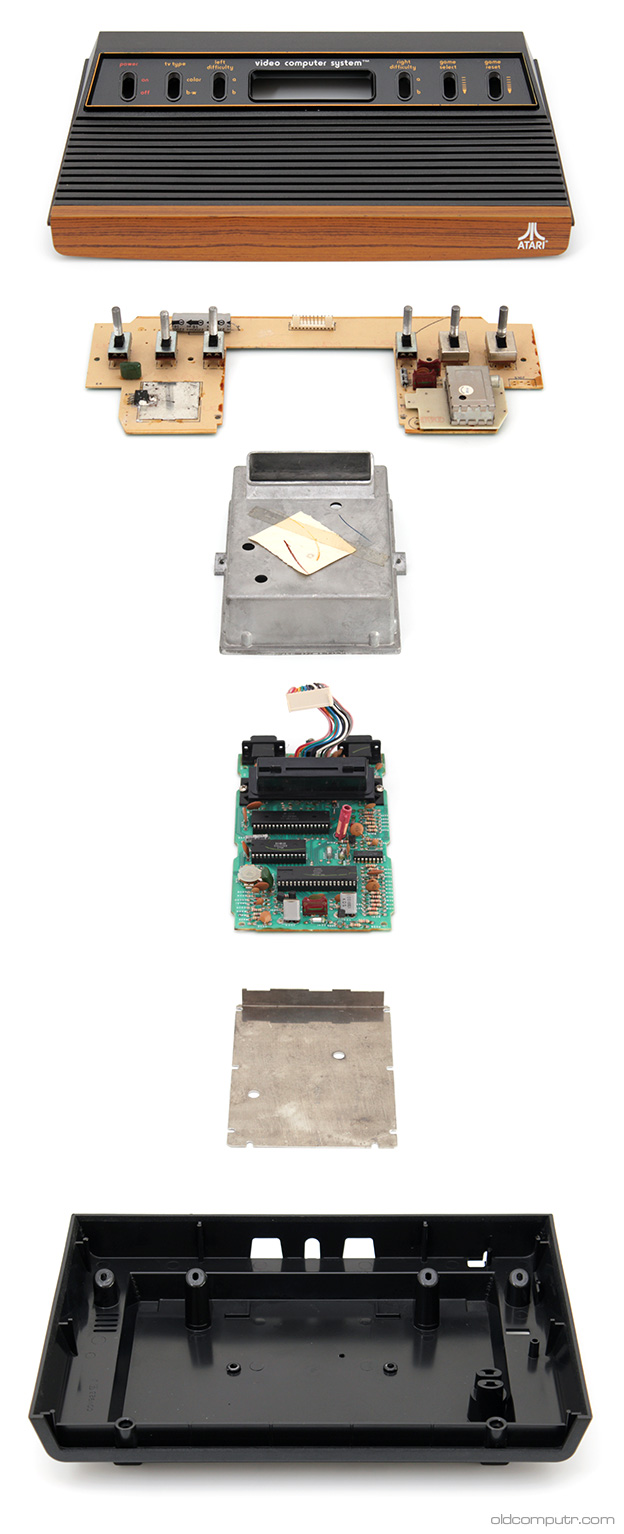 I borrowed a joystick and a power supply from another 2600 to play Dig Dug.
Some other pictures of the console: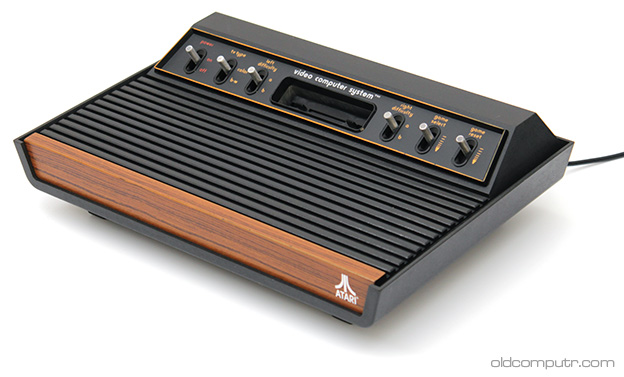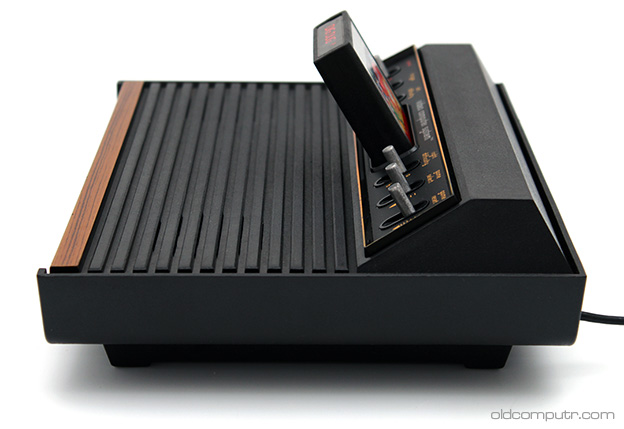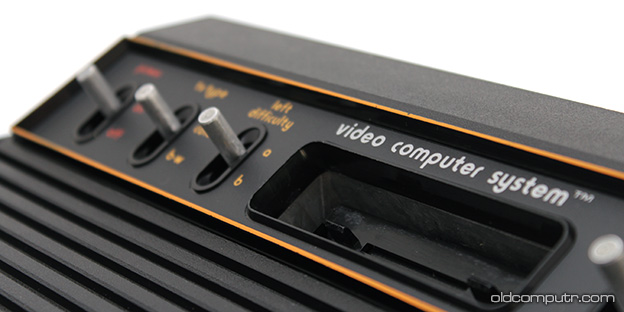 Beam aboard the Atari Club!
– Captain Atari