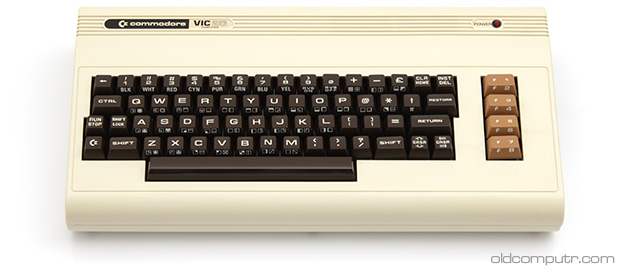 Sometimes computers come unexpectedly from friends, relatives or unknown people that contact me on the site: a surprise and a discovery. Other times I actively dig the web – sites, classifieds, forums, auctions – to look for a particular piece I'd like to have. This VIC 20 belongs to the second category: I was searching for the very first model of this computer – also known as the "PET style keyboard" VIC 20 – and the most difficult task wasn't finding it, but finding it at the right price.
This VIC 20 was one of the first shipped in a rush from Japan to North America in early 1981 before production started in the US. Even the box art was just a quick rework of the Japanese VIC 1001 one.
In January, just after the CES Show, there was enormous pressure on us and on me in particular to launch the VIC 20 immediately. The first few thousand units were coming over from Japan in plain blue and white boxes.
Michael Tomczyk, The Home Computer Wars, 1984
This unit was built in April 1981. The production date is printed on a label on the motherboard.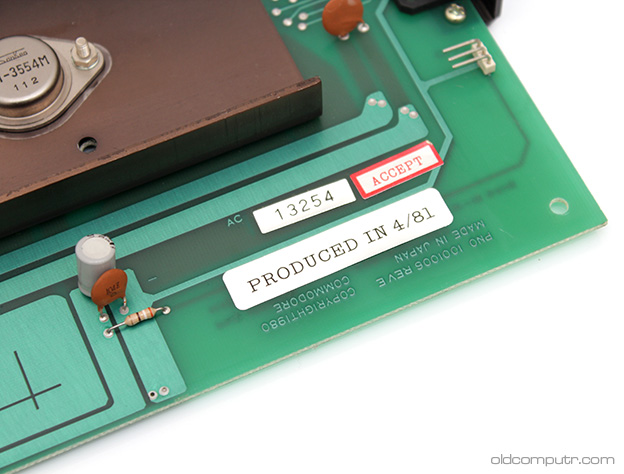 I have the original box, though not in very good condition. After the initial sales, the shape of the box was changed for the North American market; it was retained in Europe.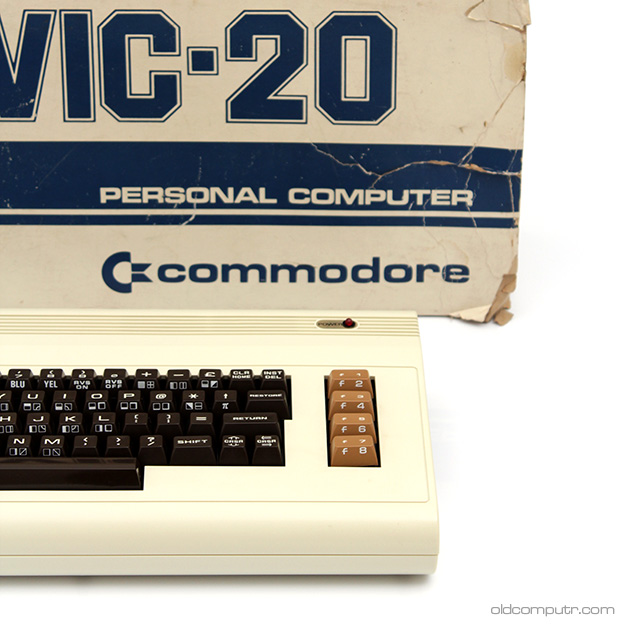 When I took the keyboard apart, I realized that its PET derivation involved more than the shape of the keys and the font being used: the function keys are positioned in place of the PET numeric keypad, and the unused key holes are covered with black duct tape.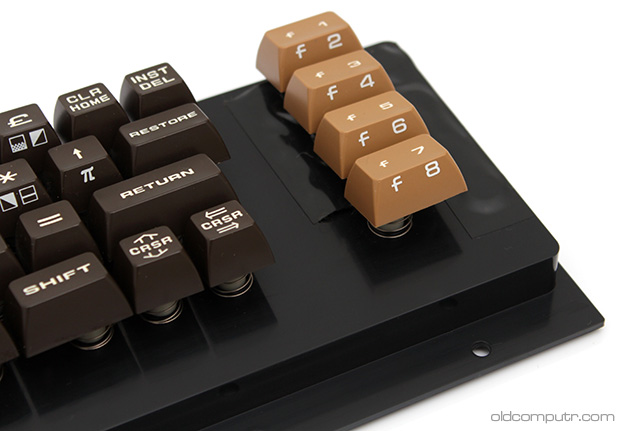 The power supply can be opened with a screwdriver and outputs one voltage only.
The motherboard is almost the same as the VIC 1001 one.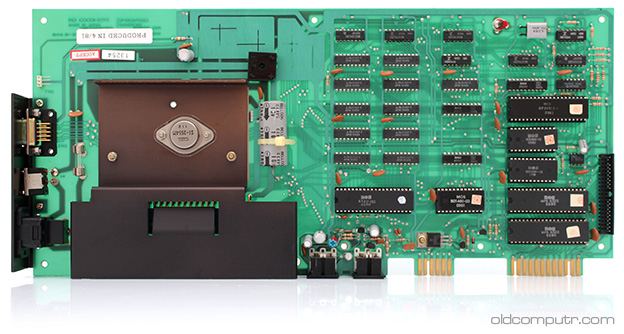 The computer was working perfectly, there was no need for any intervention. Anyway I took it apart to clean it and take a picture of every piece: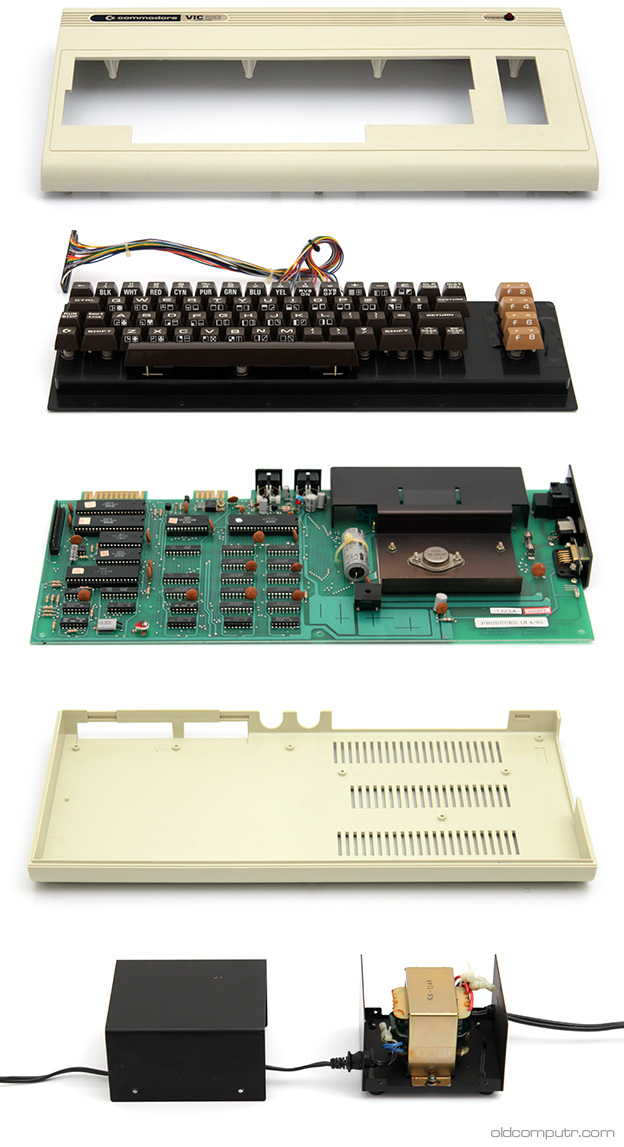 Other shots of the computer: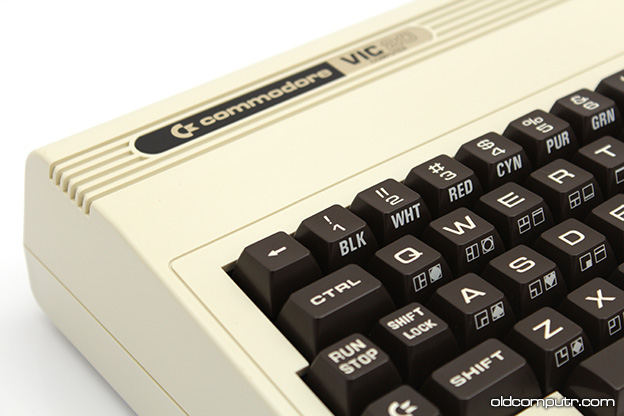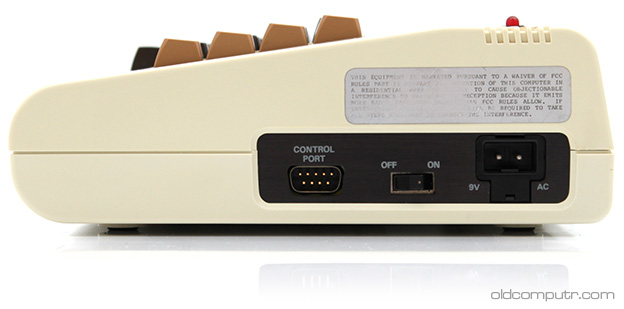 For the last picture, I hooked the VIC 20 to the only TV I have that accepts a NTSC signal, then I played Gorf :-)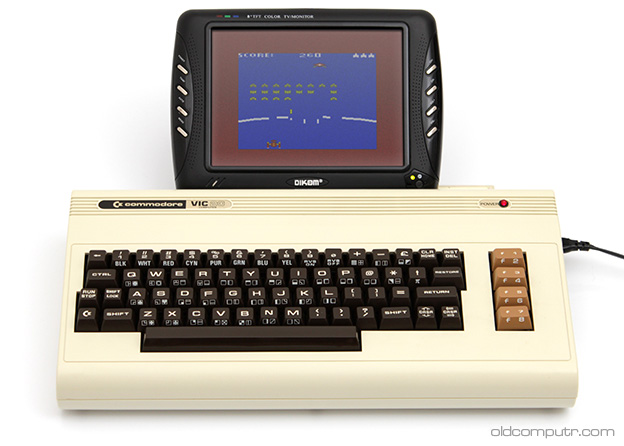 Further reading
VIC 20 article on Wikipedia
Denial: a VIC 20 community with a forum and a Wiki