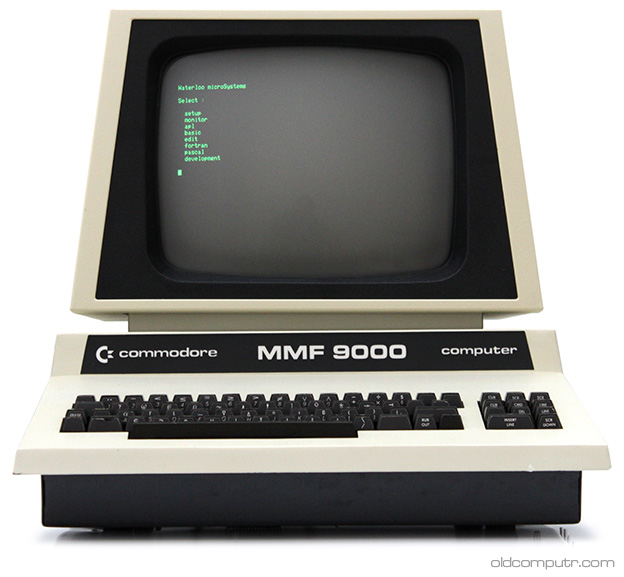 At the end of 2013 I was having dinner with a friend who owns an MMF 9000 (MMF stands for Micro MainFrame, the computer is known as SuperPET in the States), and I asked him if he could lend it to me so I could take some pictures. But by an incredible coincidence, a couple of days later I was told (thanks Marco!) about an identical computer for sale 40 Km from where I live. I called the phone number on the classified ad and on the very last day of the year I went to take a look at the computer. It worked and had all the add-on boards (two of them, it's the first revision) that make this computer special.
I bought it for a very reasonable price and I decided to take some pictures to document this rare computer.
The computer was dirty, the inside was very dusty and most of the keys didn't work. I took the computer apart to clean it.
After unscrewing all the screws underneath the keyboard, I was able to remove all the dirt that prevented the keys from making contact.
Removing and cleaning all the keys is a boring task, but the satisfaction of writing without having to push each key hard is worth all the time spent on the restoration.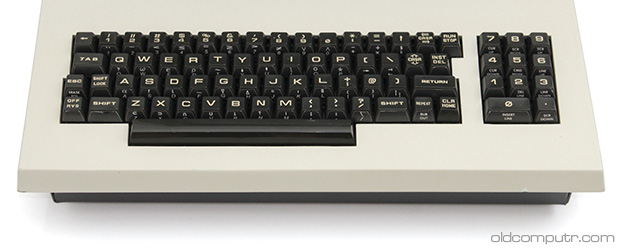 The stickers on the keys have the symbols used in the APL language.

After separating the two halves of the computer, this is what the monitor looked like: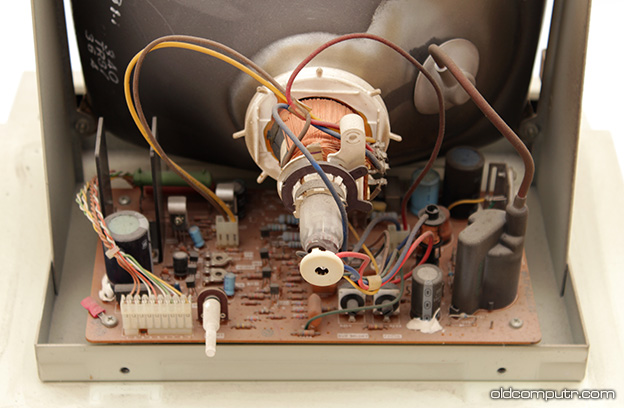 A detail of the monitor after cleaning it: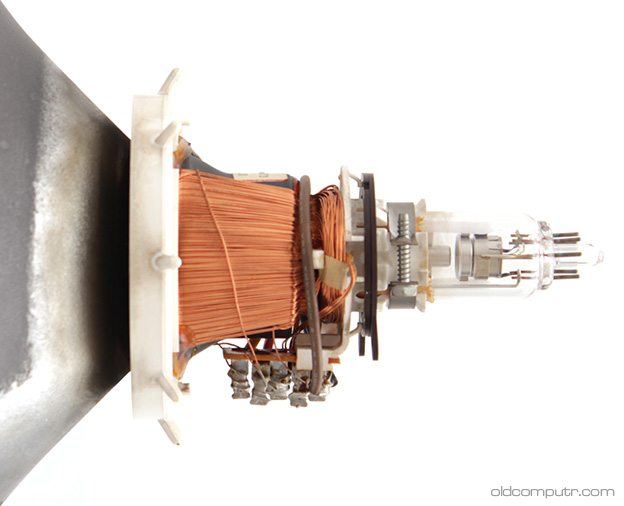 Now the monitor analog board is like new :-)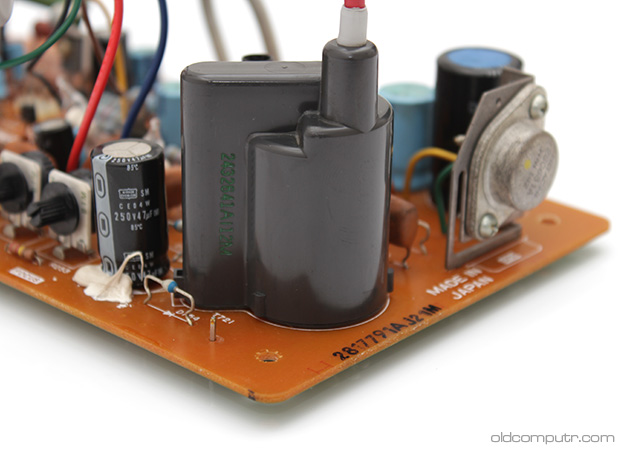 As I took apart and cleaned the computer, I took a shot of every piece to create the big image that I prepare for my latest posts. The original is 5184 x 31064 pixels!

This is the small board that fits in the connector of the topmost board. It contains the MOS 6702 integrated circuit, of which Commodore never released any documentation: it was used as a copy protection for the software bundled with the machine.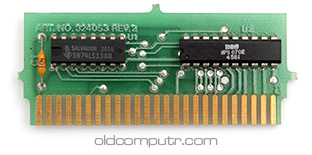 Here you can see the two processors, the usual 6502 and the Motorola 6809 that was used by programs and languages of the Waterloo University.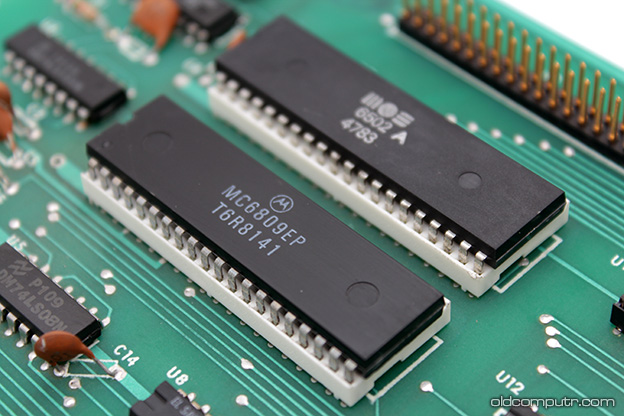 The side switches let you decide how to boot the computer: PET or… SuperPET!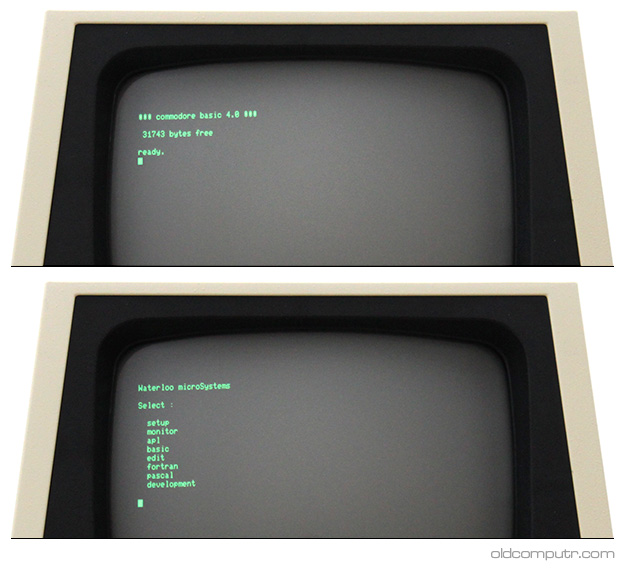 After reassembling the computer I connected an 8050 floppy drive, I formatted a floppy disk and saved a program in BASIC without any errors.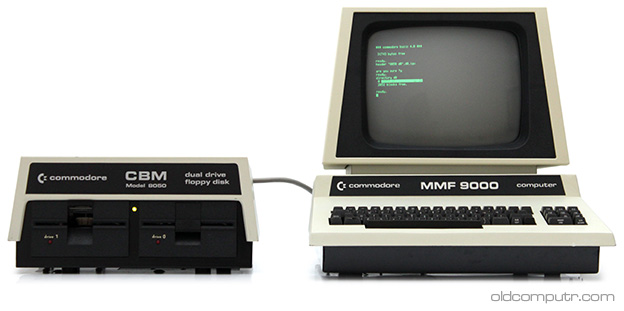 Now the inside of the computer looks much better:
To close the article, one last photo of the computer and the drive.