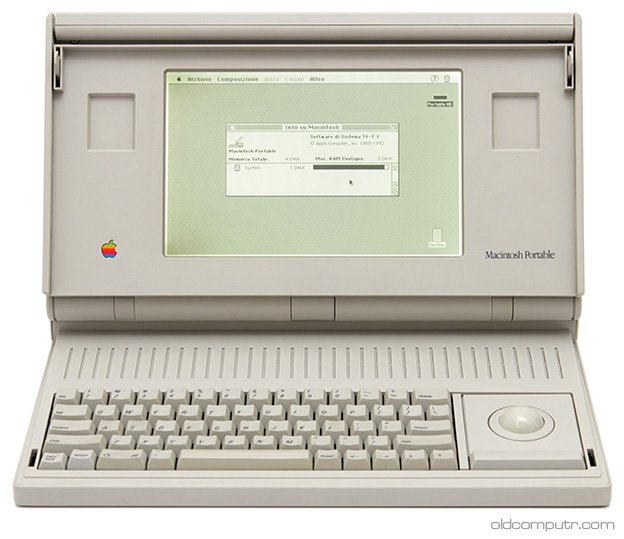 This is the Portable with a backlit LCD screen (model M1526), a revision of the first version (1989 model M5120) that was unusable in low light situations. I bought it from the U.S. in 2000 – at that time it was just an obsolete Mac, and the price was quite low.
I turned it on once in a while, but the last few times it didn't boot at the first attempt, then it didn't start up at all. I opened it up to take a look, and as I imagined all the capacitors had to be replaced.
I ordered the capacitors online: most of them are SMD, built to be soldered by machines, and they're hard to find in the few local shops of electronic components.
This is what the motherboard looked like after unsoldering the dead capacitors: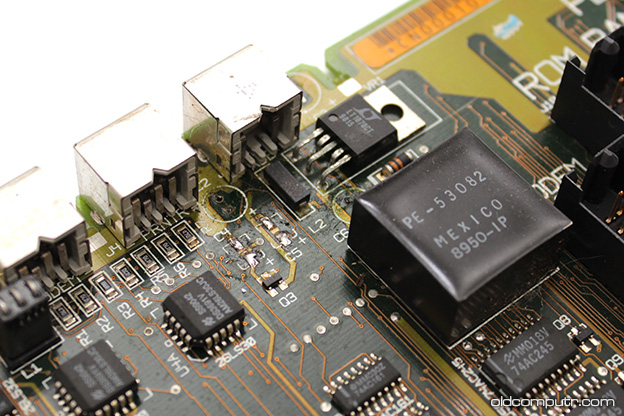 Then I cleaned the pcb and soldered the new capacitors: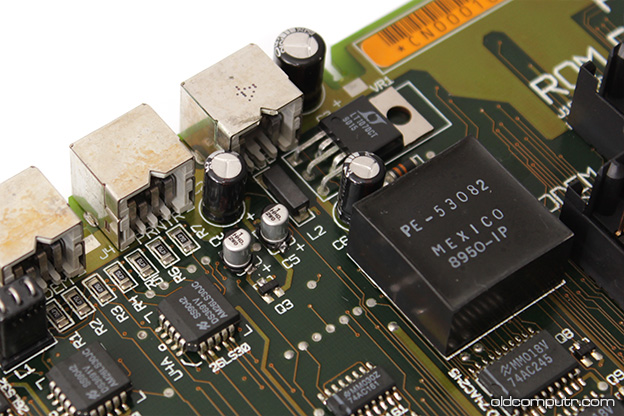 Here's the motherboard: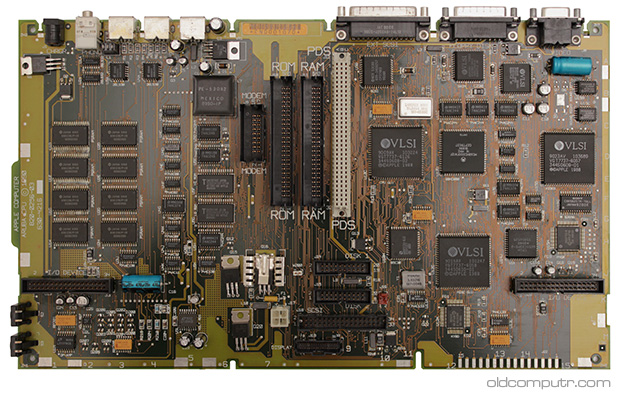 This is the CPU, a 16MHz Motorola 68000: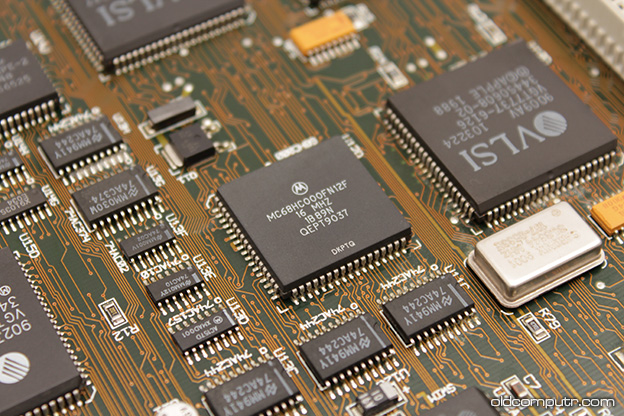 Some Macintosh models had the signatures of the people that engineered the computer molded on the case; the Portable is one of those, and the lower case has many signatures: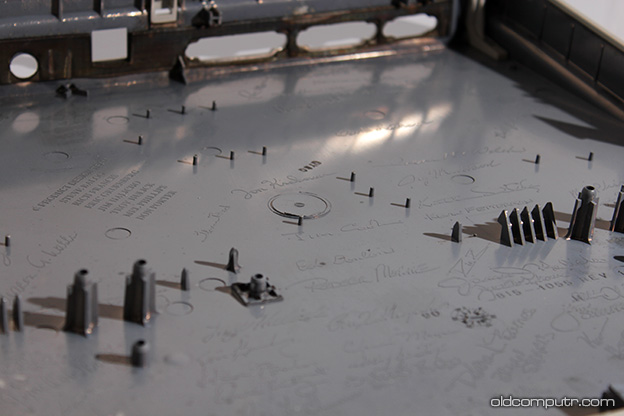 The computer can be taken apart without unscrewing a screw: all the pieces are kept together by plastic hooks. Sadly, after many years, the plastic becomes very fragile and it's hard not to break the smaller hooks. Here is an exploded view of the Macintosh Portable:

There are two optional cards: a modem and a memory expansion.
A detail of the trackball: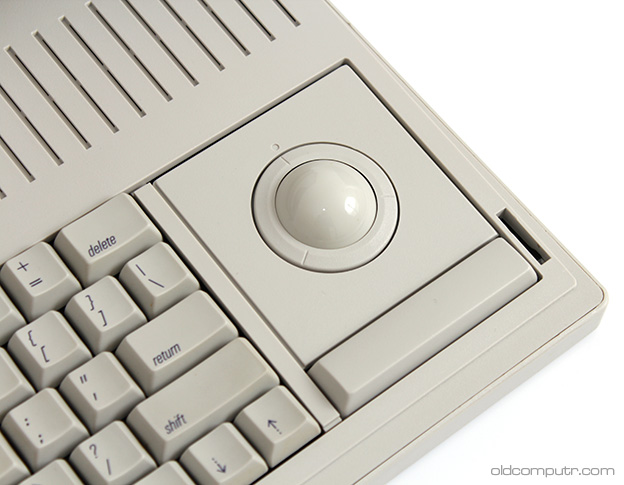 For the left handed, it was possible to swap the position of the keyboard and the trackball; you could even mount a numeric keyboard in place of the trackball. In that case you had to carry a mouse too, but with the computer itself weighing 7Kg (16 pounds), a few more grams weren't such a big deal.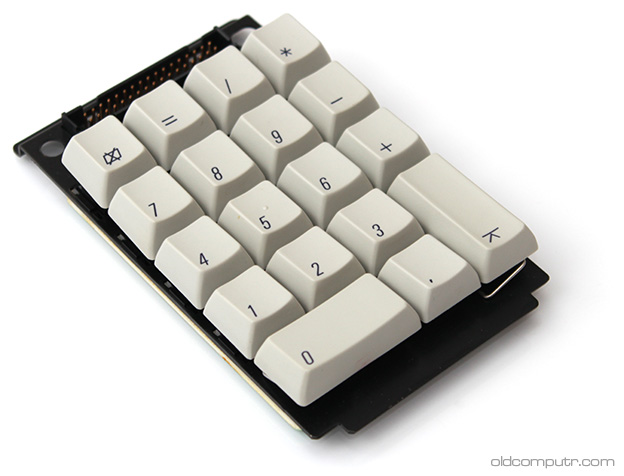 The ports on the back are the same as the ones on the desktop models of the time (floppy, SCSI, ADB, serials, audio), except for the video out connector that looks like a VGA but is a digital output instead: Apple promised an adaptor that they never produced, saying that third parties already made one.

The handle for carrying the computer is used to unlock the monitor when it's closed on the computer.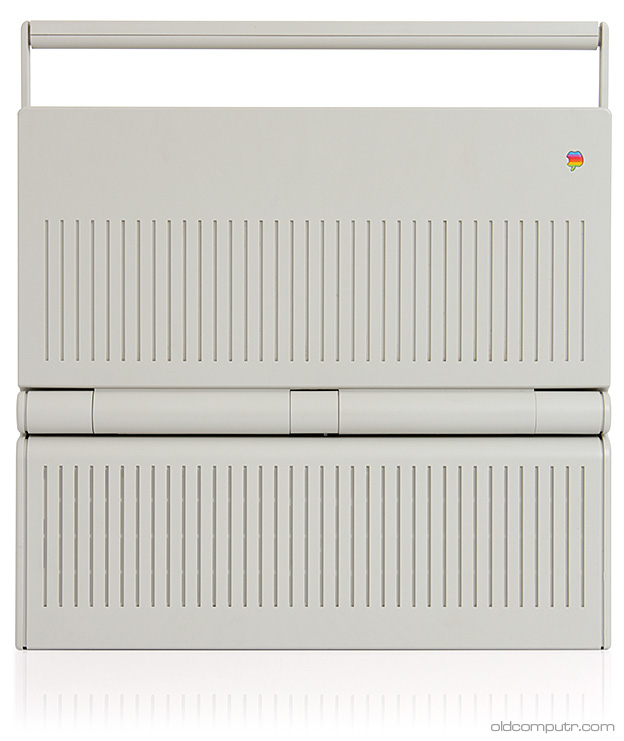 Even closed, it's quite bulky:

One last picture of this Mac: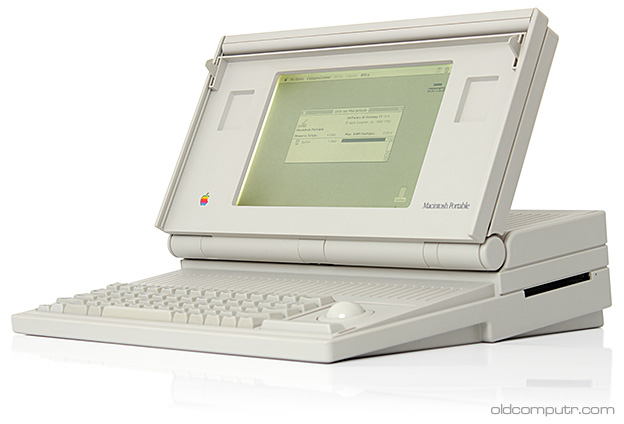 These are the manuals that came with the computer: Macintosh Portable Owner's Guide, Macintosh Utilities User's Guide, Macintosh Portable Handbook, and a couple of leaflets that contain welcome and getting started floppy disks.

Apple offered an official case for the Portable, and in the following pictures you can see it along with the instructions and accessories.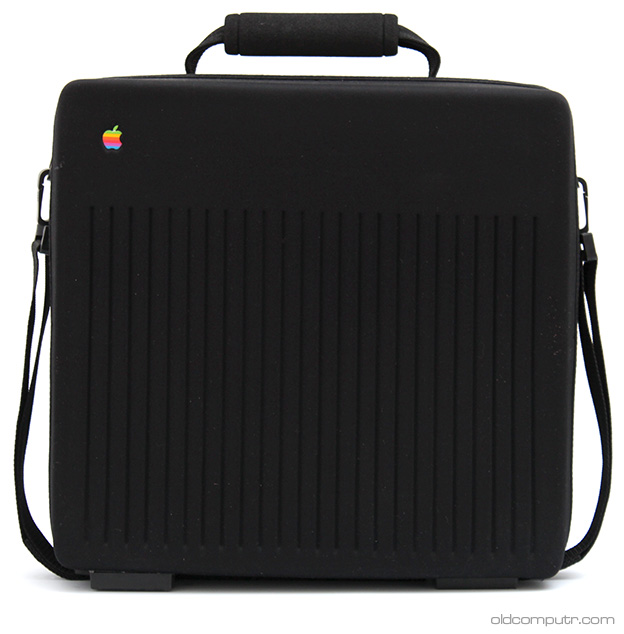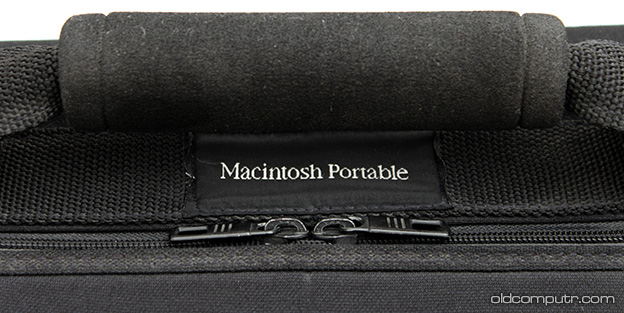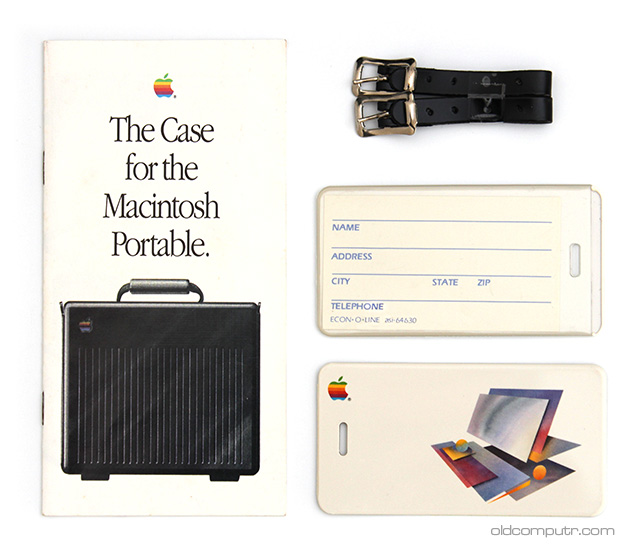 Further reading