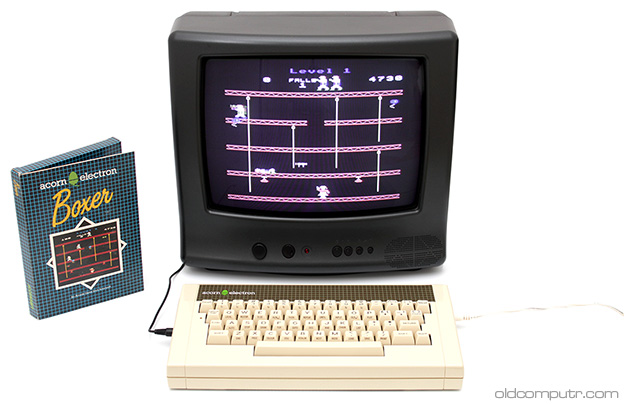 I have to thank my English aunt for this computer (she shipped it to me in Italy) and one of her walking companions, the original owner. Some time ago I received an e-mail from my aunt, who wrote "I think you will be amazed by what I have", and included a detailed list of all the items she was given: the computer in its original box, a tape reader, magazines, games, books; the box arrived a few days later… and I really was amazed!
Here's the computer box: the vertical layout is quite unusual.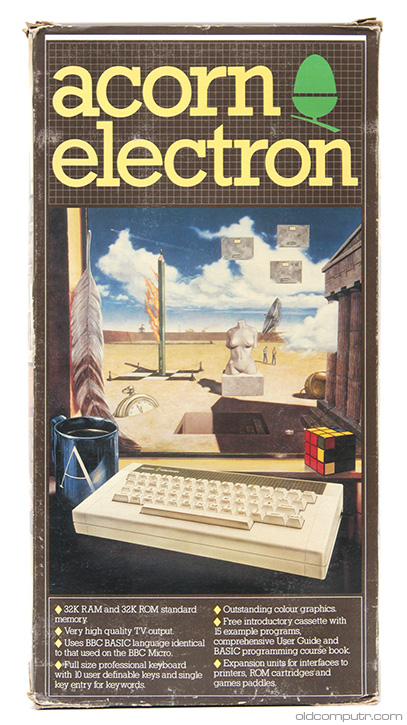 The items are neatly placed in a polystyrene container.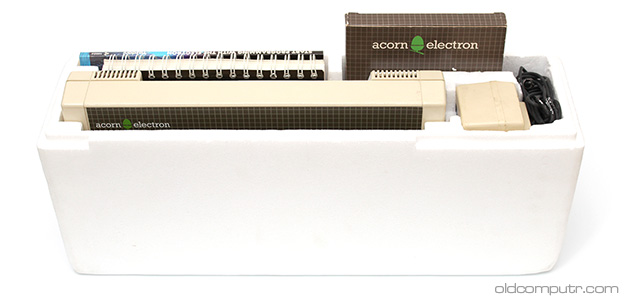 The computer was in excellent condition, but anyway I disassembled it to do the usual cleaning and to take a picture of every element: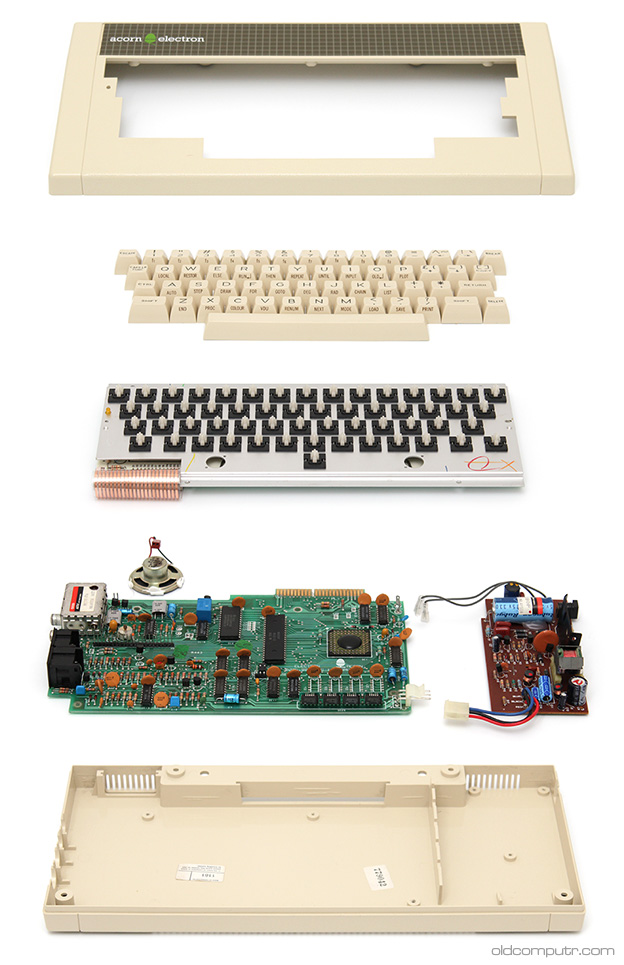 The motherboard is quite compact: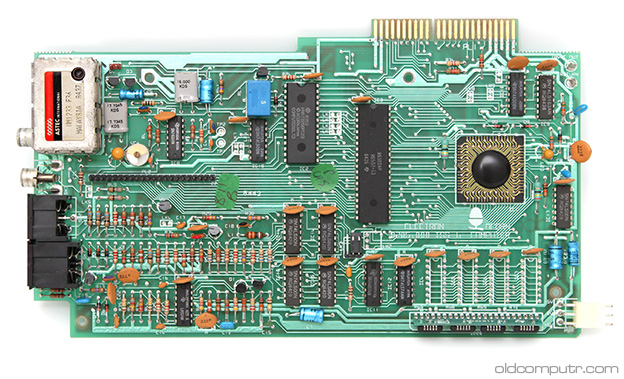 On the back there's an expansion connector, while on one side there are connectors for tv antenna, composite video, RGB video and tape recorder.

Even the manuals and introductory tape are in perfect condition.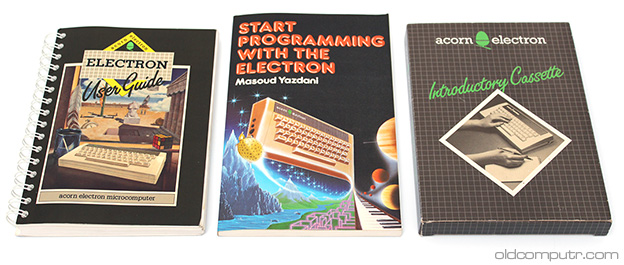 Besides some tapes that were included with magazines (and the magazines themselves), I received several original games and programs: Arcadians, Boxer (the game in the first picture), Picture Maker, Business Games, Meteors, Chess, Hopper, Tree of Knowledge and Podd.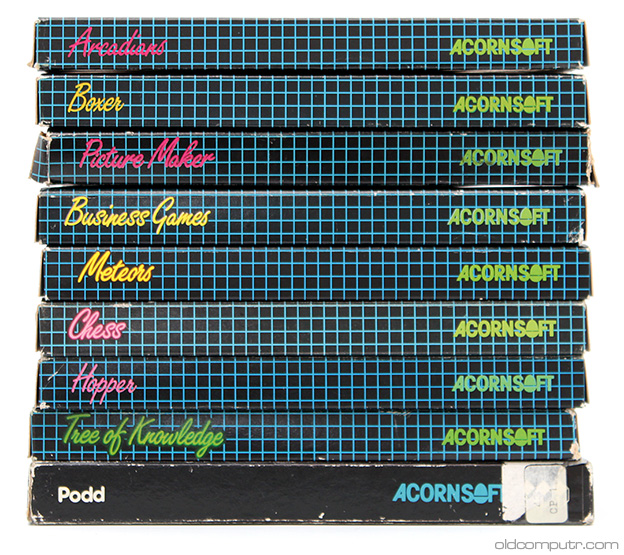 The mains adapter obviously has a UK connector, but I used a common travel adaptor.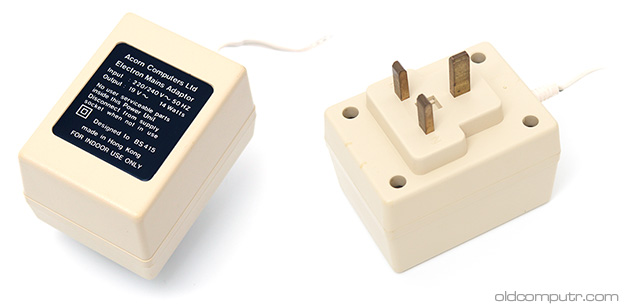 Here's a detail of the keyboard: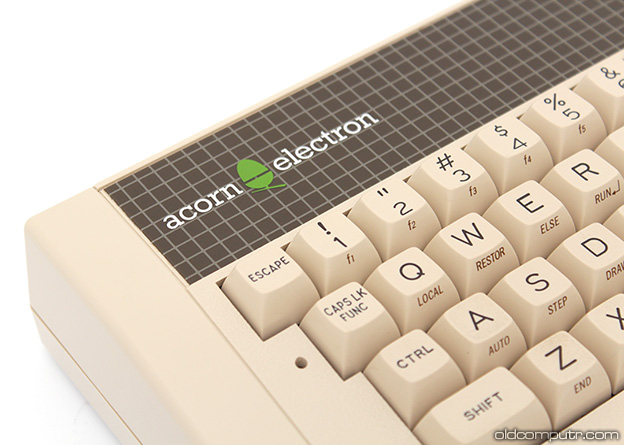 You can read more about this computer, a cheaper version of the BBC micro, in this Wikipedia article.