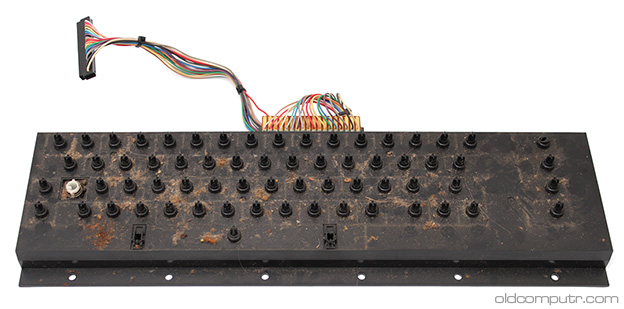 The computers I get often need thorough cleaning, but the keyboard of this Commodore VIC 20  was filthy, especially under the keys and on the motherboard.
If the opening picture doesn't give you an idea of the quantity of organic residues, take a look at the following close-up: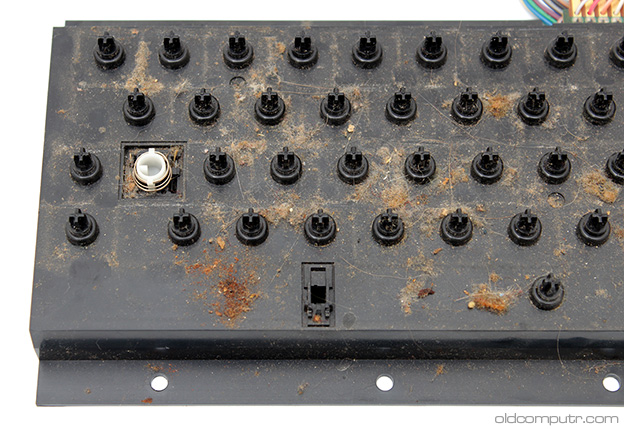 I completely disassembled the keyboard to wash every component. To remove the printed circuit board it's necessary to unsolder the two shift lock wires.
After patiently cleaning the keys one by one, washing the shell in the bathtub, wiping the pcb with isopropyl alcohol, dusting the springs and the key stems, I decided to compose an isometric (sort of) image of every layer, including the screws. A steady hand and some more patience, but the result is worth the time spent. Looks like new.