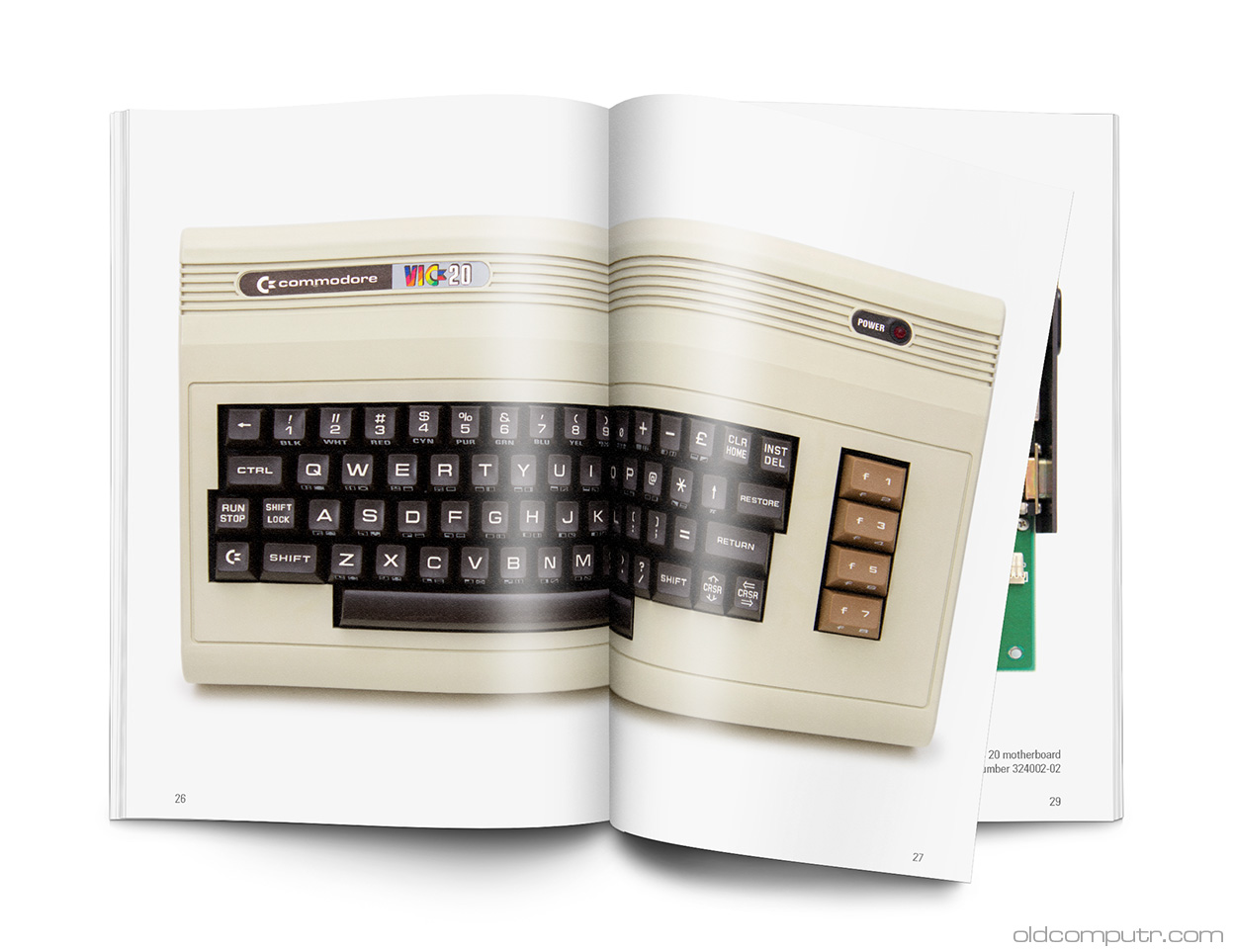 After planning this project for months, I launched the Kickstarter campaign to fund my book [link to the new campaign] on the Commodore VIC 20.
The campaign goal of €20,000 is needed to print about 500 copies of the book counting the English and Italian versions. During this first day of the campaign, the first backers supported my book, I got questions and comments from Kickstarter and from the social networks – I'm really thrilled!
This is the introduction I published on Kickstarter, if you're interested in the book please read the full description on the site.
Commodore VIC 20: a visual history is a book about the computer that made Commodore enter the home market, with all its early peripherals. The VIC 20 was the first colour home computer to cost less than $300, the first to sell one million units, the first to have a modem for under $100, and the first approach to personal computing for a whole generation.

Many books celebrate the even more successful Commodore 64, but I felt that its little brother deserved some attention too.

"A visual history" doesn't mean that there won't be any text: every chapter will have an introduction, and many pictures will be described with a caption. "Visual" just means that the pictures are what makes this book special.
Please spread the word!
April 26 update
This campaign didn't reach its goal. I will start a new campaign by the end of May, offering the book in English only.
May 24 update
The new campaign will start next Monday! I have made a teaser video for the campaign… or should I call it the iTeaser?
May 30 update
The new campaign is live. Back it and share it!
May 31 update
The campaign reached its €10,000 goal in one day, thanks to the support from the backers of the previous campaign.
June 29 update
The campaign is over and the book is funded. If you arrived late, I've set up a page on this site to preorder the book. You can pay with PayPal (you don't need an account, you can use your credit card).